Meet the Team
Back to Team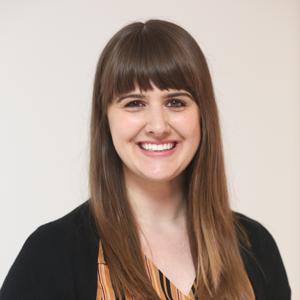 Kaitlyn Newman
Director of Development
Kaitlyn Newman is the Donor Relations and Partnerships Manager at She Should Run. She is passionate about responsible financial stewardship and building coalitions in savvy and strategic ways so that women can lead freely in democratic society.
Prior to joining She Should Run, Kaitlyn served as Director of Strategic Development at Black Women's Blueprint (BWB), where she was the primary fundraiser and an advisor to the Black Women's Truth and Reconciliation Commission, the first ever on US soil to hold state and individual actors accountable for centuries of sexual violence against women and girls of African descent. She has also consulted on digital campaigning to end state surveillance and drone warfare at the American Civil Liberties Union with strategy firm Purpose; organized independent workers against wage theft at Freelancers Union; and mobilized survivors of intimate partner violence for housing justice at the Voices of Women Organizing Project.
Kaitlyn holds dual Bachelor degrees in Peace Studies and Political Science from the University of Connecticut and a Master of Arts in Women's and Gender Studies from the University of Texas at Austin. Kaitlyn serves on the Board of Directors for SoCo Women's Chorus and volunteers for the Lilith Fund for Reproductive Equity's abortion access hotline. In her (rare) spare time, you can find her singing loudly, escaping Austin's heat for the Eastern seaboard, or binging sci-fi specials on Netflix.