So You're Thinking About Running for Office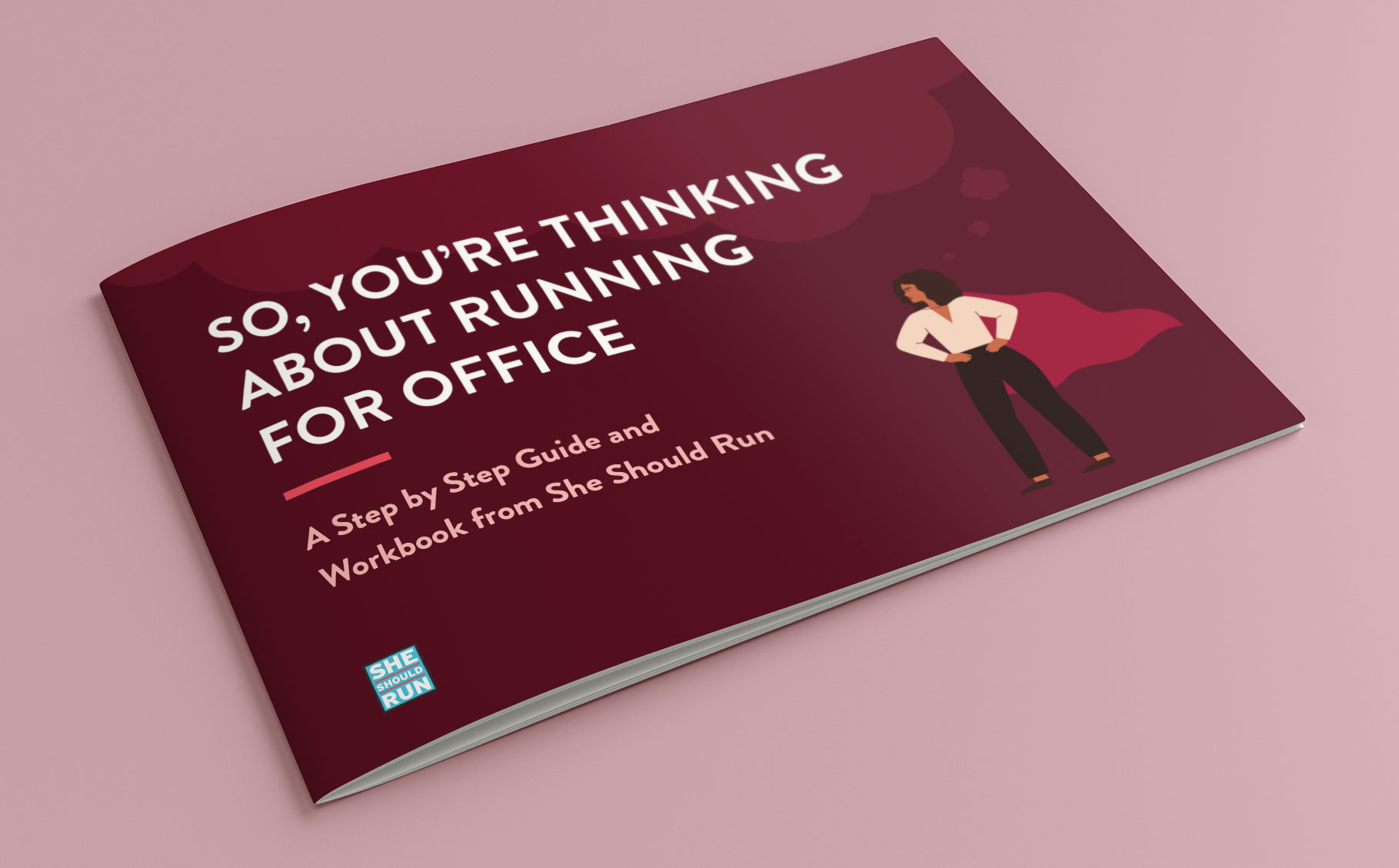 If you're curious about what goes into running for office, this step-by-step guide and workbook is just what you need. In it you'll find important questions to help guide you on your exploration, as well as tips, things to be aware of, and links to dive deeper into certain topics.
Some of the topics covered include:
Four things to figure out while you're in the consideration phase
What to know about campaigns
Activities to help you prepare
Questions to ask yourself before you commit
We hope that this guide will show you that you're already qualified and will help build your confidence toward a future run for office.
Download the Guide
Join the She Should Run Community get this free guide and unlimited access to all of the curriculum, content, and connection you need to confidently take your first steps toward public leadership.
Already a Community member? Log in here.