Candidates have great ability and natural aptitude. She can attain any goal she sets her heart on—and while she has enough energy and charm to change the whole damn world, given her interest in her community, her name would look great on a ballot.
Vision-Makers and Trend-Setters
A candidate is a go-getter who leads the show. A candidate has a vision for how she wants her community to look and she's the right woman to get the job done. From the time she decides she wants to run for public office to election night, the candidate is the final decision-maker. She will decide what her message is going to be, what issues she will address as an elected official, her winning strategy, how her time is spent campaigning, and more.
A candidate can look like a concerned citizen who is tired of seeing elected officials who don't represent her values, an accountant who knows the numbers and is ready to balance the budget in her town, an engineer who wants to see better infrastructure in her state, a healthcare provider who knows how healthcare impacts her clients and wants to see a change, a mother who wants to ensure her city is safe for her and everyone's children. Candidates can also look like a non-profit employee who wants to impact her community in a different way or a She Should Run Incubator member who is currently considering a run through our online programming. No matter what role you currently play, your commitment to your community makes you a great candidate.
A candidate is responsible for meeting with voters to share her message–why she is the right person for the job and raising money for her campaign. Whether it's online via social media, through email, or in-person and at events, a candidate is frequently sharing her vision and inviting others to support. A candidate is also responsible for utilizing her personal network to help during her run for office. Each candidate's day-to-day will look different depending on if she is running for local, state, or federal level office. No race looks exactly the same!
If you're noticing a theme, you're right! A candidate is a person who sees a problem that she cares about and wants to fix. In addition to being problem-solvers, a candidate is also a passionate person, particularly about her community, and has strong integrity — she knows her values and sticks to them.
Candidates are essential to achieving equal representation in this lifetime. Candidates are leaders who, win or lose, inspire their communities to get involved and encourage other women to run for office.
Next Steps for Candidates
Join the She Should Run Community
Learn more about the importance of women's representation and share what you know
Join your local political party
Attend a town hall meeting
Examples of Candidates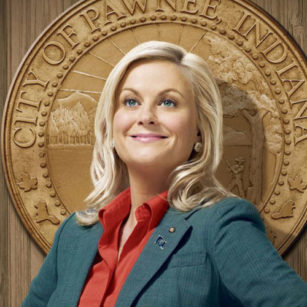 Leslie Knope
Parks and Recreation
Leslie Knope is an exemplary candidate. Throughout her career in the Parks Department in Pawnee, Indiana, there has been no problem too big or too small for her to solve. She runs for city council in Pawnee with the help from her own personal network, her friends and colleagues at the Park Department. Throughout her campaign, you see Leslie navigate obstacles, such as losing her original campaign staff, and running against a well-funded opponent.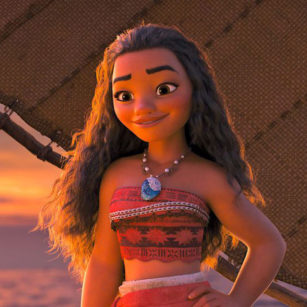 Moana
Moana
Moana is a teenager in ancient Polynesia who goes on a quest to protect her island from an incoming curse from a demigod. While on her quest, Moana makes new friends who help her overcome the odds and save her island. While Moana's quest is to save her island, she also goes on a journey of self-realization and comes to the conclusion that she is already a strong, fierce leader who loves her community. As someone who would do anything to care for her community, Moana is ready to run for office any day.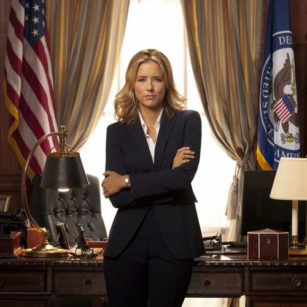 Elizabeth McCord
Madame Secretary
After the death of her predecessor, Elizabeth McCord is appointed as Secretary of State by the President. Throughout her time as Madame Secretary, she is thrown numerous challenges having to represent the United States abroad to foreign countries, manage international conflict, and provide counsel to the President on foreign policy. She leads an entire bureaucratic department composed of at least 75,000 employees. With her leadership skills and experience in carrying out a vision, she would make an excellent candidate.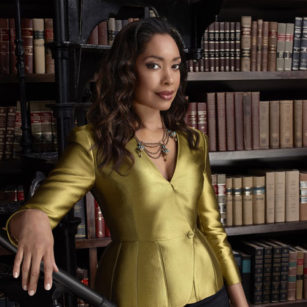 Jessica Pearson
Suits
Jessica Pearson is the managing partner at high-powered law firm in New York City. At her firm, she is strategic and resourceful as she navigates the countless legal, financial, and personal dramas over the years always ensuring her firm stays successful. As an aid to the mayor of Chicago, she has a unique understanding of local politics. Using her determination and charisma, Jessica would run a successful campaign.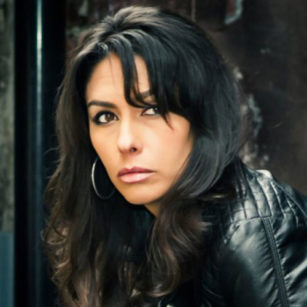 Leona Stoney
Blackstone
Leona Stoney is the chief of the Blackstone First Nation. As a chief and addiction counselor, she brings much-needed healing to the reserve and its community. She uses her status as an educated activist and education to navigate the laws between the reserve and Canadian government. She embodies candidate qualities as a compassionate chief who strives to do right by her family and community.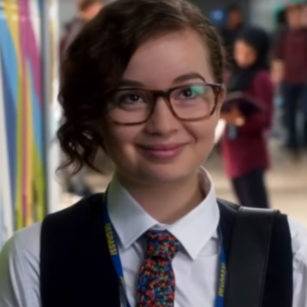 Yael Baron
Degrassi Next Class
Yael is a go-getter. As a Senior (Grade 12) at Degrassi Community School Yael is strong and dominant. They are the person who always takes the lead. Whether it's directing the school play or fighting against world hunger, they want their voice to be heard. As someone who cares strongly about their school and friends, Yael would no doubt make a successful candidate.