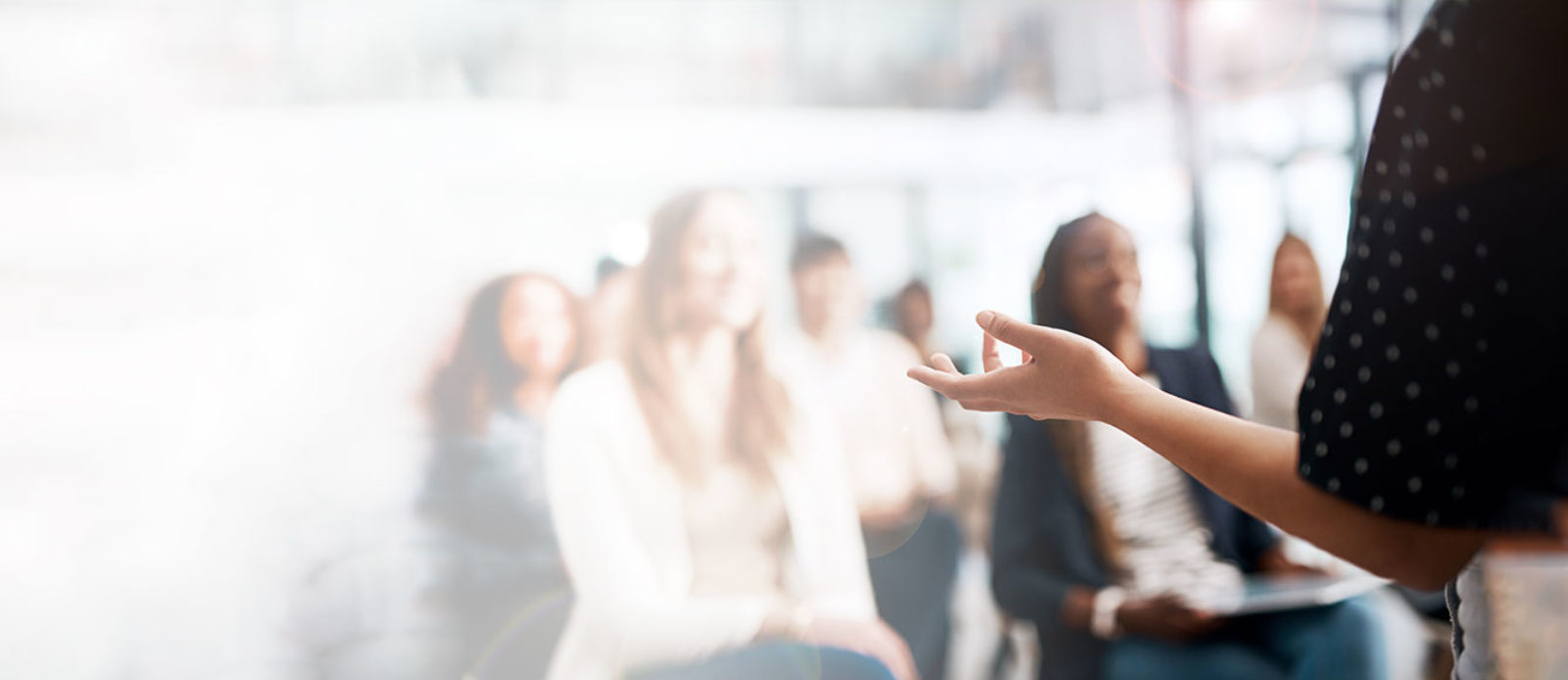 Professional Development Series
The She Should Run Professional Development Series will allow your business to develop and retain women leaders by providing your team with actionable strategies to take steps toward pursuing personal leadership and solving gender inequality.
Get More Information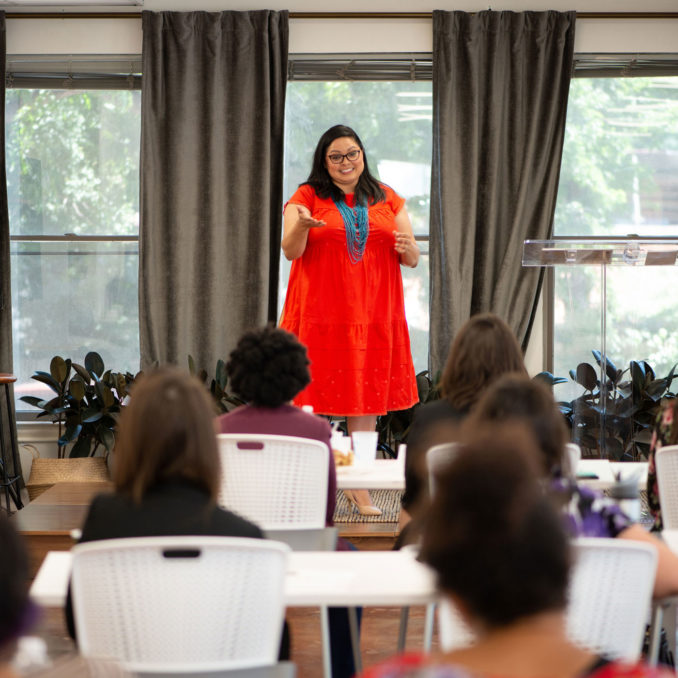 A Better Workplace for your Team
Organizations that make a time and financial investment in women's leadership see improved performance, increases in profitability, reduced turnover, and enhanced innovation. Build a healthier workplace through discussion and interactive learning that address topics like imposter syndrome, gender parity in business and politics, and civic engagement.
Our Offerings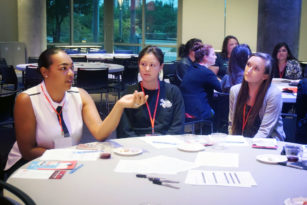 Mapping a Courageous Leadership Journey
Impostor syndrome is real. Most successful people feel, or have felt, that terror that someone is going to discover that they're a fraud. But that feeling doesn't have to define you. In this offering, participants will learn strategies to help overcome imposter syndrome and will leave better able to:
Take risks in pursuing their personal leadership journey
Recognize social and personal barriers to leadership
Connect their current skill set with political opportunities
Advocate for and support gender parity in leadership and political representation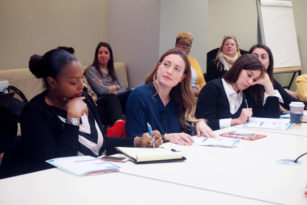 Promoting Equal Representation
In order to reach equal representation in our lifetime, we all need to play a role in solving gender inequality. This offering will review the barriers women experience in business and politics and provide an action plan to recruit, empower, and support women on their next leadership journey. Participants will leave better able to:
Understand the value of gender parity in leadership for business and politics
Invite and support women to pursue leadership opportunities
Determine their individual path to civic engagement
How It Works
To invest in a She Should Run Professional Development experience for your organization, complete the form at the bottom of this page. We'll follow up with a conversation to build the best option for your group within your budget. Our two content offerings can be executed in three formats: a lunch & learn, half-day workshop, or a facilitated virtual workshop.
On-site Lunch & Learn
60–90 minutes
Group size: ≤50
Conveniently on-site at your location of choice
She Should Run leadership-led discussion and Q&A
Short interactive activity
BYOLunch at the discretion of the host
On-site 1/2-day Workshop
2–4 hours
Group size: 30–50
Conveniently on-site at your location of choice
She Should Run facilitated learning experience
Material derived from She Should Run's proprietary Incubator curriculum
Hybrid instruction model w/ lectures and interactive learning
Virtual Workshop
90 minutes
Group size: ≤60
Flexible and online learning scheduled at your convenience
She Should Run facilitated experience
Material derived from She Should Run's proprietary Incubator curriculum
Hybrid instruction model w/ lecture and breakouts