What Working For She Should Run Means To Us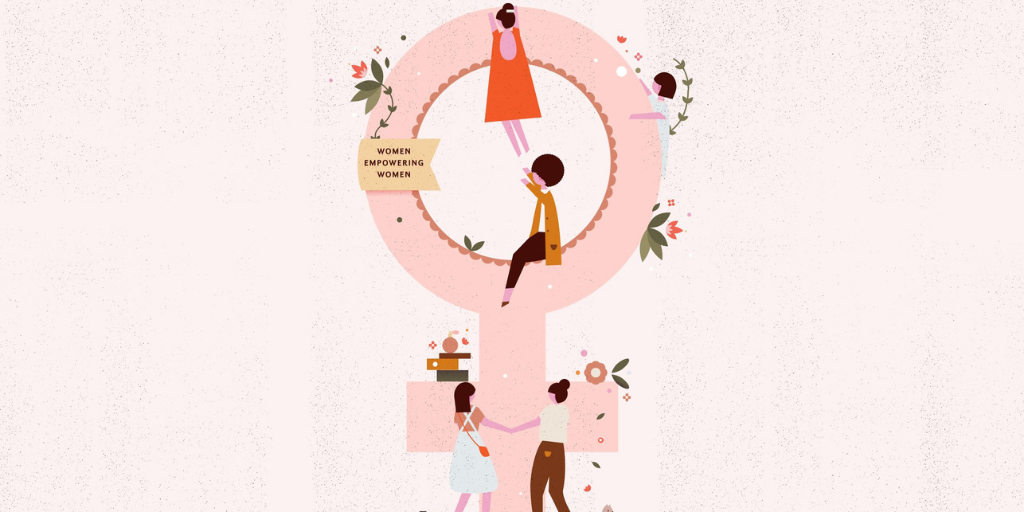 How would we describe our team over here at She Should Run? Small but mighty, with some scrappiness and a little sass along the way. Each member of our team brings a unique perspective not only to their areas of expertise but to the fight for equal representation. In celebration of our birthday week, we all took a moment to reflect on our time here at She Should Run and are sharing what working for an organization like this means to us. 
Working at She Should Run means giving my full heart and soul toward building a better future for all. It means having the gift of collaborating with dedicated and innovative get-it-done individuals from staff members, to community members to supporters. Our country cannot thrive until women from all walks of life are fully represented in elected office from town council to the Presidency and I consider it a great honor to serve this mission.
It is truly exhilarating and humbling to know that She Should Run exists, not only to move forward a critical mission but also serves as a job creator that contributes to a group of excellent women's ability to financially support and professionally develop themselves. I'm so proud to be able to work alongside the Founder & CEO in making sure both the mission and the operational strength of the organization is strong enough to support my and others' livelihoods. 
From our Director of Marketing & Technology, Melissa Morris Ivone
I'm a firm believer that the more varying viewpoints you can have at the table, the more innovative the ideas that are developed. So I don't want those who are making the decisions in this country, from the federal level down to the local level, to be a bunch of carbon copies of the same person with the same backgrounds, experiences, or beliefs. Women have their own valuable perspectives worth sharing, and I am here to help She Should Run convince as many women as possible to make their voices heard by considering public office!
From our Political Pipeline Director, Jarinete Santos
Before I began working at She Should Run, I was a member of the Community. For me, this organization has always been about empowering women from varied backgrounds and experiences to claim their seats at the tables of power. From City Council to the US Senate, I am honored to spend my days building programs that help women recognize that their talents and ideas belong in "all places where decisions are being made."  
From our Donor Relations & Partnerships Manager, Kaitlyn Newman
I'm fired up by how She Should Run helps women to imagine leaning into a life, a career, and a purpose in public office that they previously felt was out of reach. Where we put our intention and energy, we put our power. She Should Run reminds women that, because of the many ways they've already been showing for their communities, they have all the power they need to lead in government — so long as they are willing to seize it. I'm privileged to help build a broad, national army of She Should Run partners and allies who are passionate about clearing the field and creating opportunities — through their dollars, time, talent, and solidarity —  so that the most underrepresented women in the US can achieve what is rightfully theirs: seats in every "room where it happens."

When I brought She Should Run to speak at Mississippi State University about the importance of women's representation over three years ago, I thought, "This is what I want to do. I want to work for this organization and encourage women to run for office." Three years later, I've fulfilled my dream and it's turned into so much more. Working at She Should Run has allowed me to make connections with women all across the country, learn about the unique challenges women from various backgrounds and perspectives face when considering a run for office, and developed me into a leader who can empower women to dream big and take bold risks.
From our Digital Communications Manager, Ally Cummings
Coming from a family of strong opinionated women who don't take a back seat to any man, I've seen the power in women's leadership firsthand. The truth of the matter is women get stuff done so if we want to get stuff done as a country the answer is simple…we need more women leaders. But having women from one side of the political spectrum or from one walk of life isn't going to cut. I appreciate that She Should Run is working to create a space for women from different walks of life to see themselves in a leadership role and it has allowed me to be part of the strength that comes to the table when women from across the political spectrum work together. 
From our Development & Operations Assistant, Sara Mwamlima 
As a girl growing up my mother was a powerhouse and fighter for women's rights and equality, which led her to become the area director for an Internationally known Women's organization. Watching her was so inspiring and shaped my passion to influence women in becoming leaders in their communities. When I heard about She Should Run I knew from the beginning that this is a platform that I wanted to be a part of! For me, it took women's leadership and the fight for representation to the next level, a level that even I was afraid to go to. Working at She Should Run has been so fulfilling because it's given me more courage as a leader to think even bigger for myself, all while being able to inspire thousands of other women to feel the same way!
Help us continue our birthday celebration by making a contribution that'll help tackle one of our nation's greatest challenges.
Enjoying our blog content? Help pay it forward so more women are able to wake up to their political potential. Donate to support She Should Run.
Give Today