Team250K Member Profile: Meet Lauren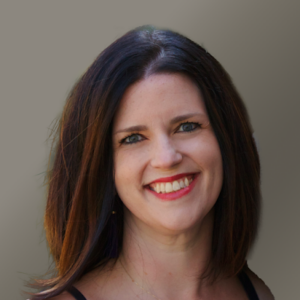 In recognition of our Annual Team250K Monthly Donor Campaign, we're spotlighting one monthly donor whose commitment to the cause goes well beyond her financial investment. 
SSR: What is your first and last name? 
Lauren: Lauren S.
SSR: Where do you live? 
Lauren: Mendham Township, NJ
SSR: What is your favorite book?
Lauren: I can't possibly choose just one! Two standouts recently have been Razorblade Tears by S.A Cosby and The School for Good Mothers by Jessamine Chan
SSR: Do you have a favorite musician, band, or album you enjoy?
Lauren: "The Greatest Showman" soundtrack is on a constant loop in my house thanks to my 4-year-old daughter!
SSR: When did you become a monthly donor? 
Lauren: August 2021, during last year's campaign! 
SSR: What led you to become a monthly donor? 
Lauren: I was serving as Campaign Manager for a local race, and I listened to a She Should Run webinar called "How to Bounce Back from Criticism and Rejection". I found it valuable and wanted to be a sustaining supporter of more work like that. A year later, I'm running for that same office (Mendham Township Committee), so you can certainly say I've been inspired by She Should Run!
SSR: Where do you see yourself in 5 years? 
Lauren: Here in Mendham Township, hopefully having made headway in staving off encroaching development in our township that's well-known for its beautiful open spaces.
SSR: What do you believe is one simple thing we can all do to move the needle on women's representation? 
Lauren: Amplify, amplify, amplify! Everyone has a community—loudly support the women who are running for office in yours!
Enjoying our blog content? Help pay it forward so more women are able to wake up to their political potential. Donate to support She Should Run.
Give Today