Give the Perfect Gift – and Support Women's Equality
The holiday season is officially upon us–along with the stress it brings. What if you could find the perfect gift for everyone on your list and know that everything you're giving also gives back? We're lucky enough to have some amazing partners that not only make great gifts for everyone from Mom to your best friend to your child's teacher but are also committed to equality and supporting women's leadership, so you can feel good about what you're giving. Don't mind us as we add some of these to our own wish lists…
For the She Should Run Super-Fan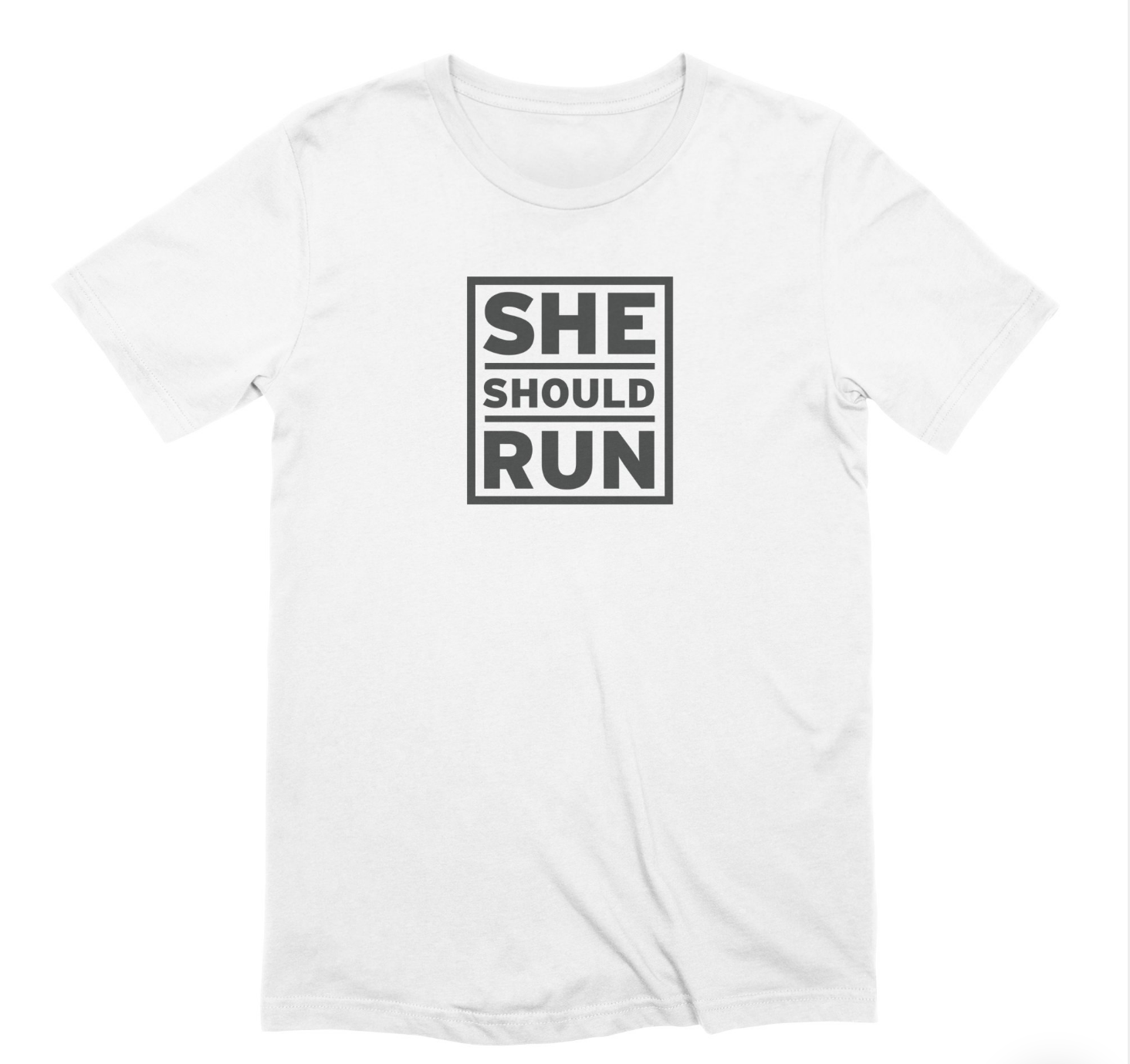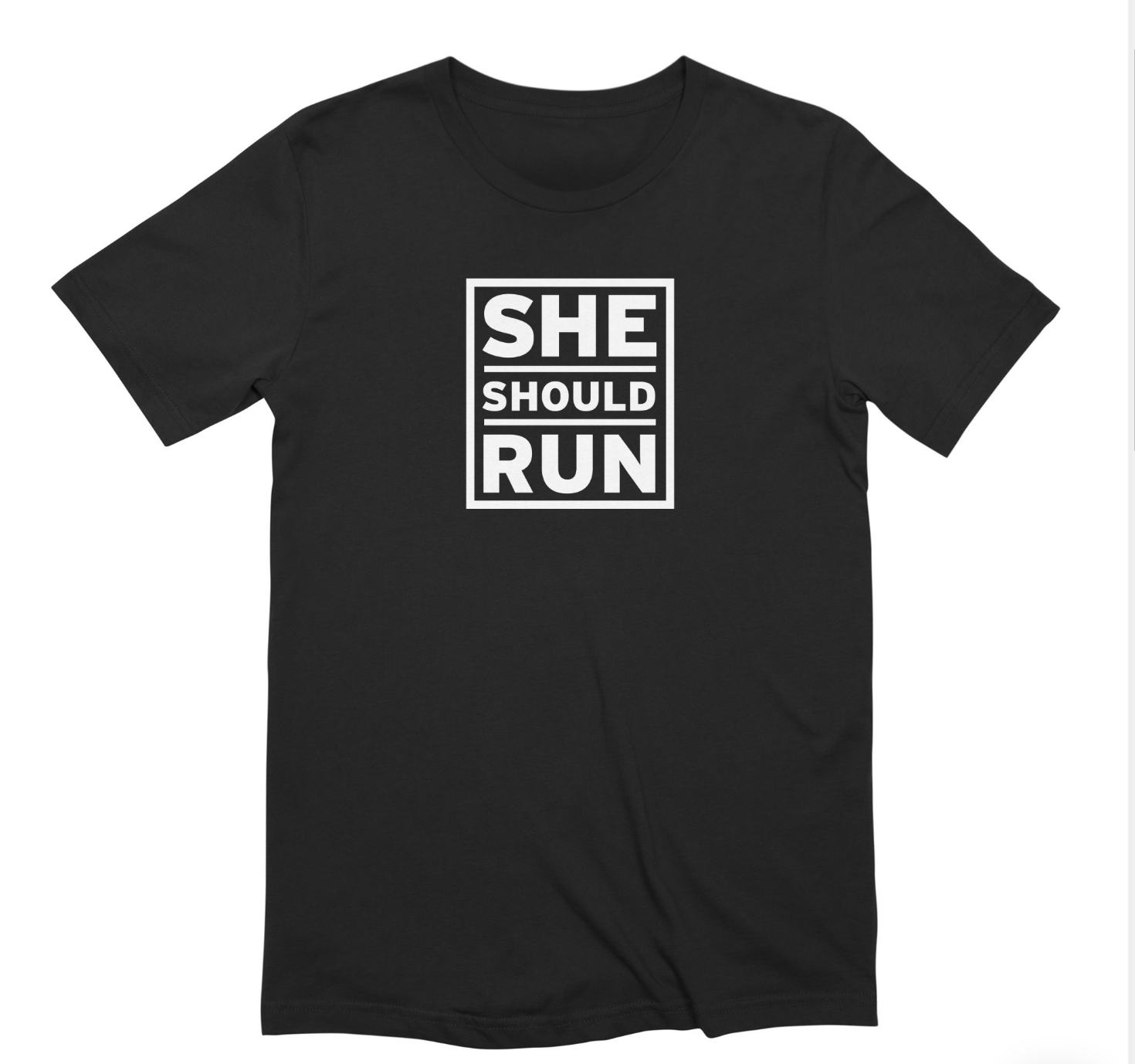 Help those you love the most rep your favorite nonprofit with some She Should Run swag! From t-shirts to coffee mugs to stickers, you'll find the perfect gift for the She Should Run lover in your life. 
For the Trend-Setter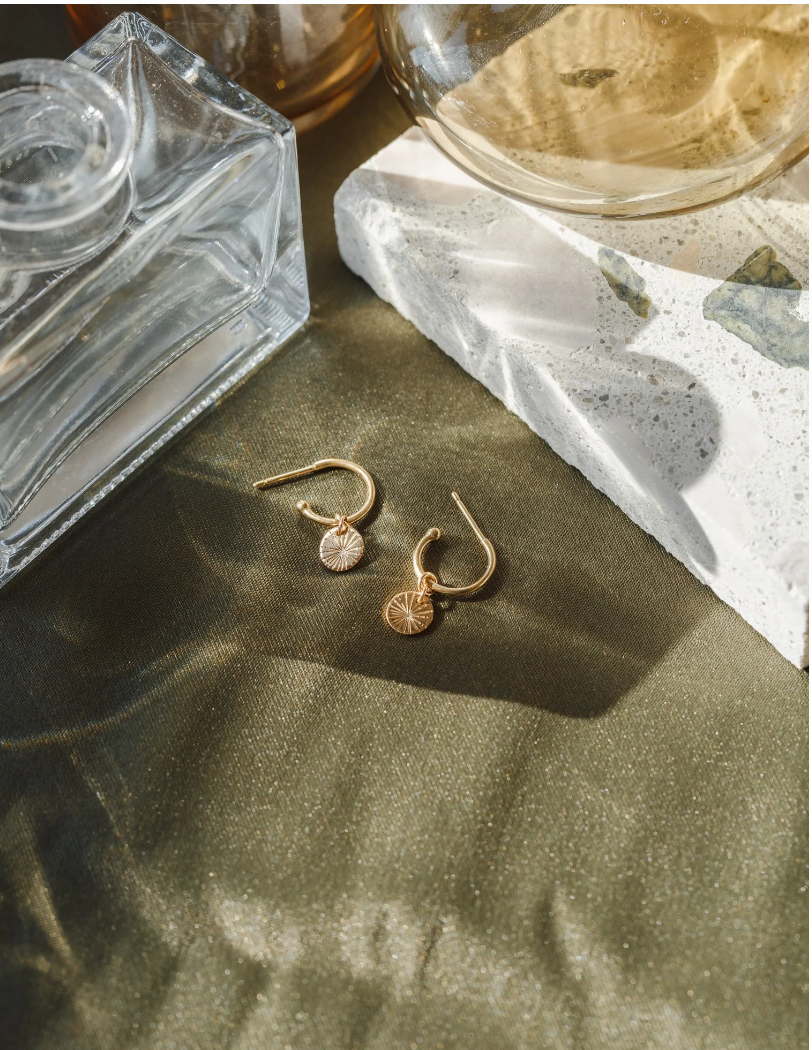 We love a two-for-one! These adorable hoops feature a removable disk for double the style. What's more, GLDN's Giving Program aims to empower women and other underrepresented populations, bringing more diversity to leadership positions. 
"We are grateful to be able to support She Should Run's work in getting more diverse representation in positions of leadership."

GLDN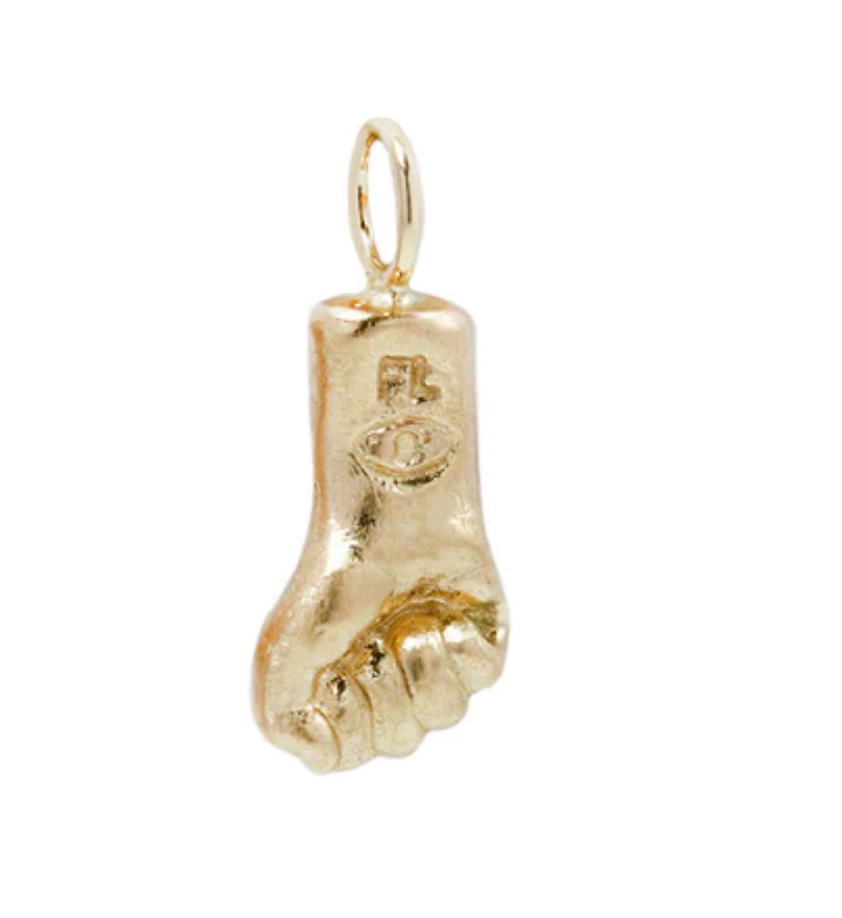 Help them embrace their inner power–and share it with the world with this cool pendant. Let's go, girls 👊 50% of the selling price comes right back to She Should Run! 
For the Rising TikTok Star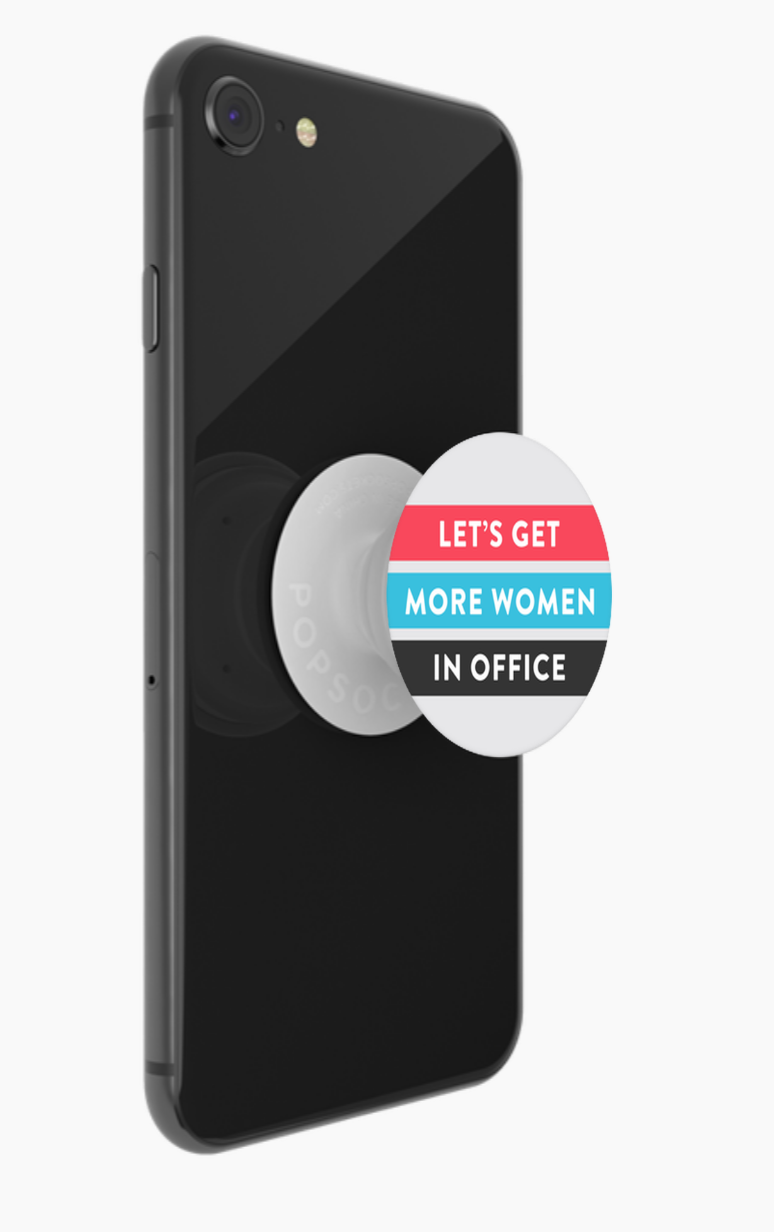 PopSocket Grips are essential for every social media enthusiast, so why not get one that helps advance gender equality? 50% of net product sales go to She Should Run.
"We are proud to be partnered with She Should Run because women's participation in politics helps advance gender equality. Women are more than half of the American population, and seeing more women run for office ensures that more members of our diverse society have a voice in government!"

PopSocket
For the Homebody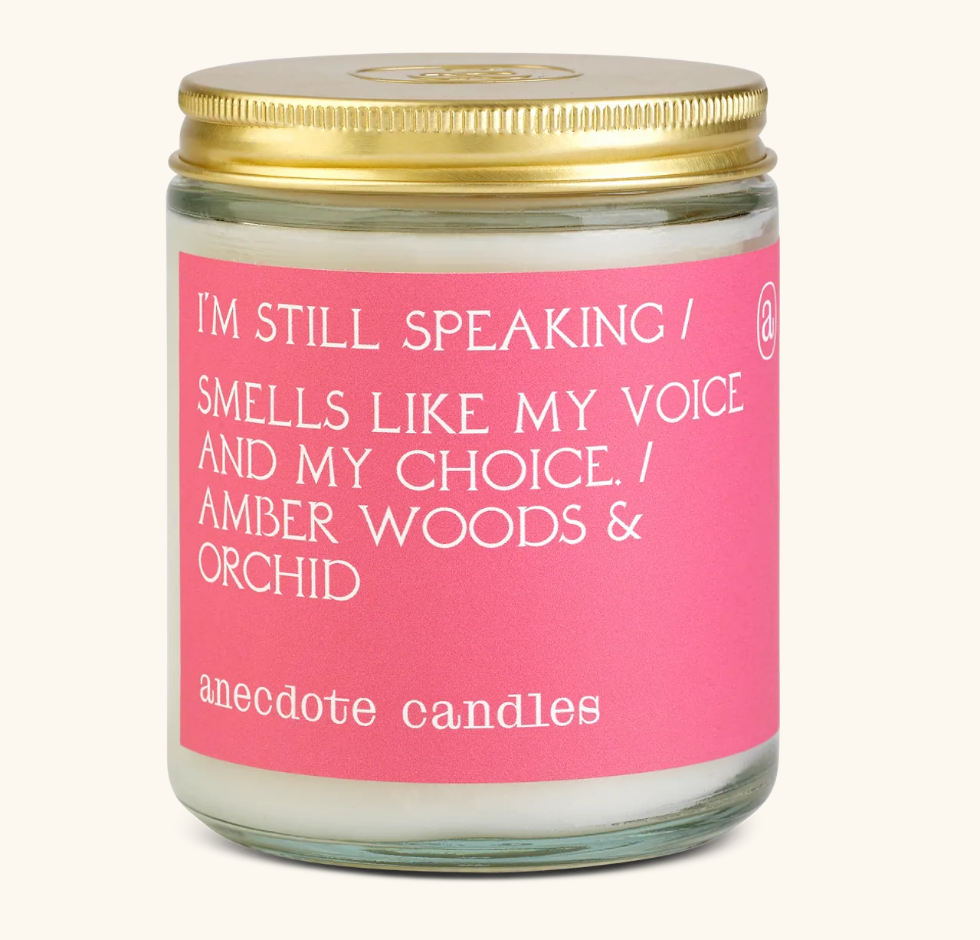 Cozy season is here, and what's better than snuggling up on the couch with the perfect candle burning in the background? Anecdote Candles' I'm Still Speaking candle has notes of amber woods and orchid–and 15% of net proceeds come back to She Should Run.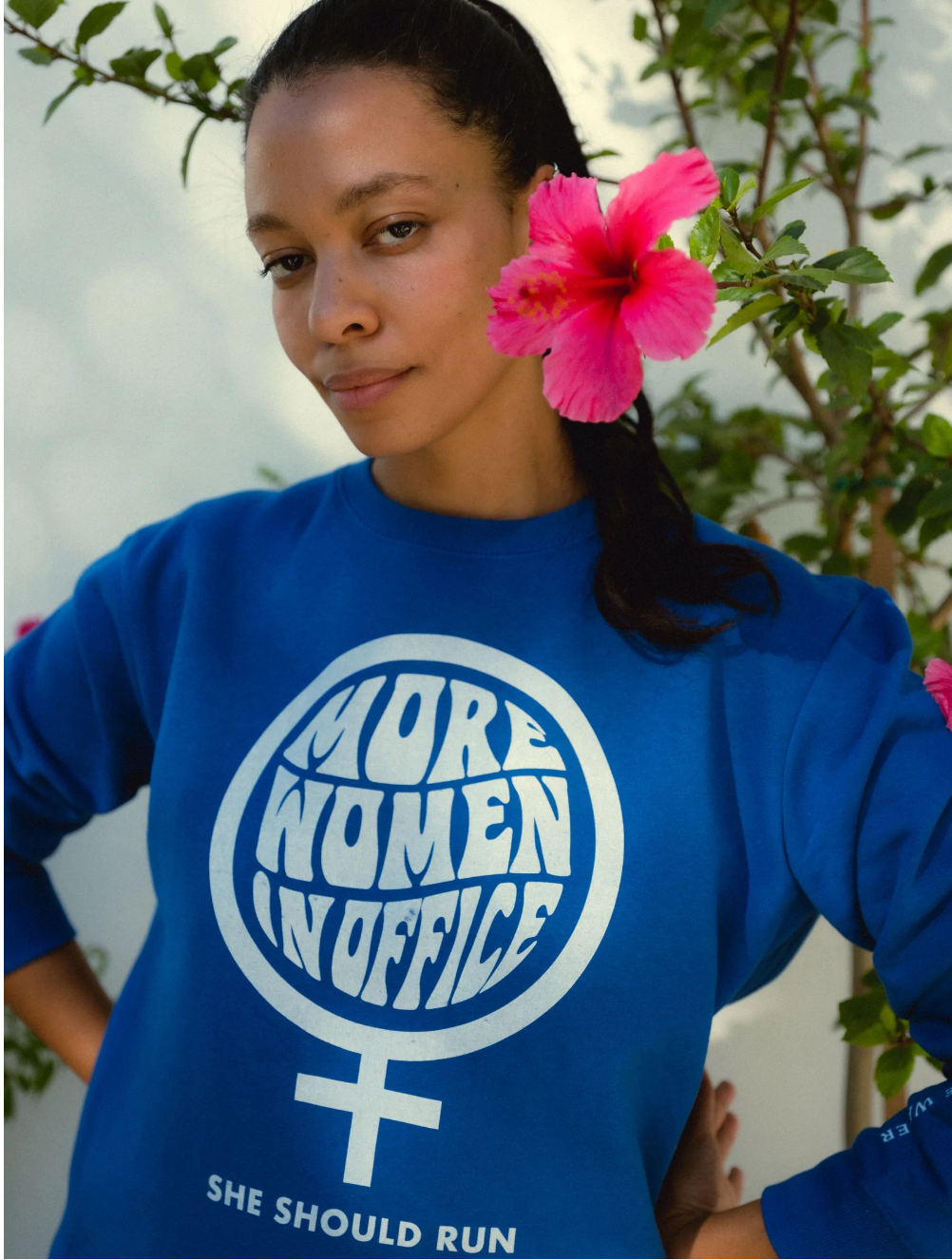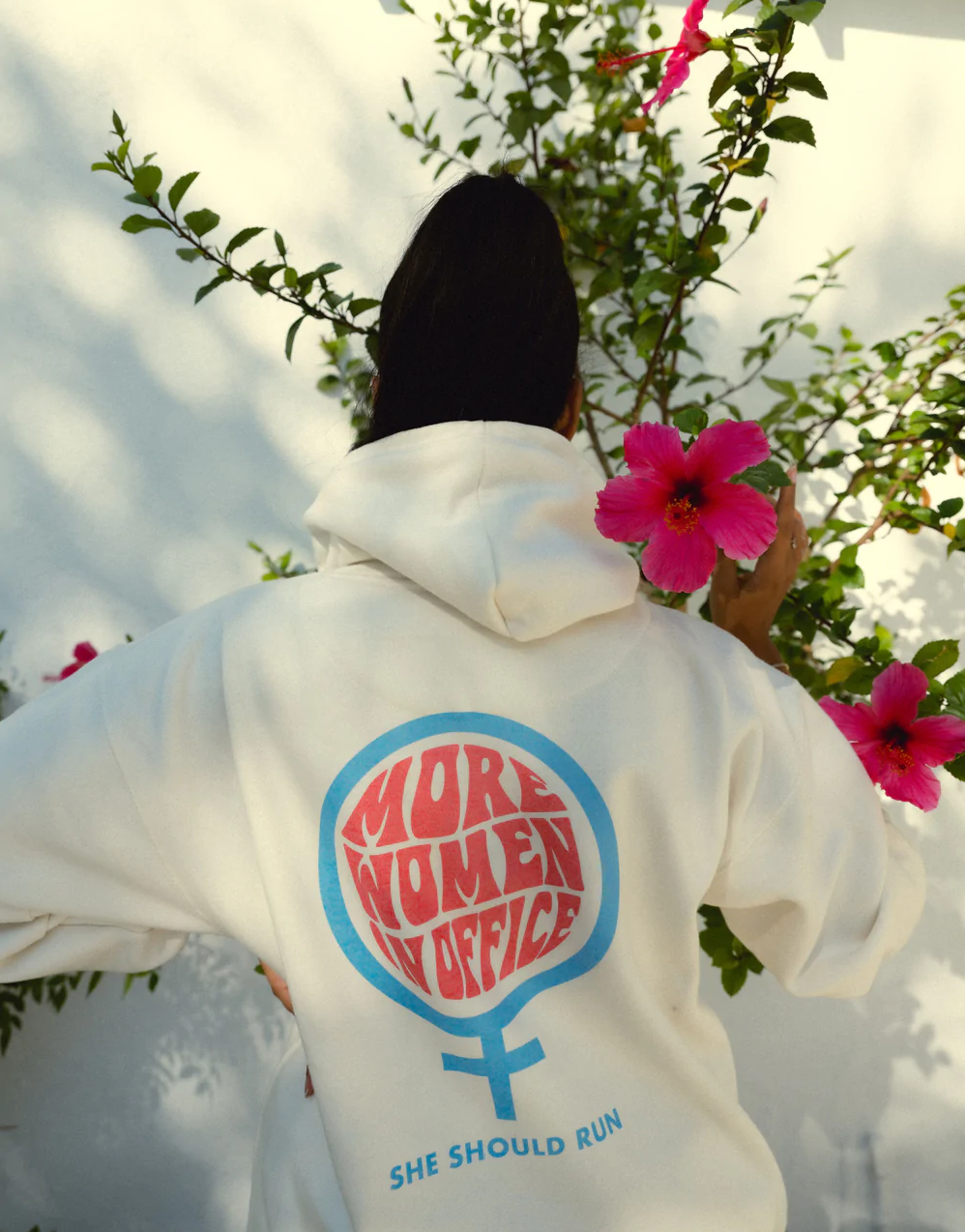 Brother Vellies x Johnnie Walker She Should Run Sweats
Our longtime partner Johnnie Walker connected us with Brother Vellies founder Aurora James for this collab, which includes a sweatsuit and a hooded sweatshirt. Perfect for running through the park, a chic WFH look, or flopping in front of your favorite rom com! 
For the Crafter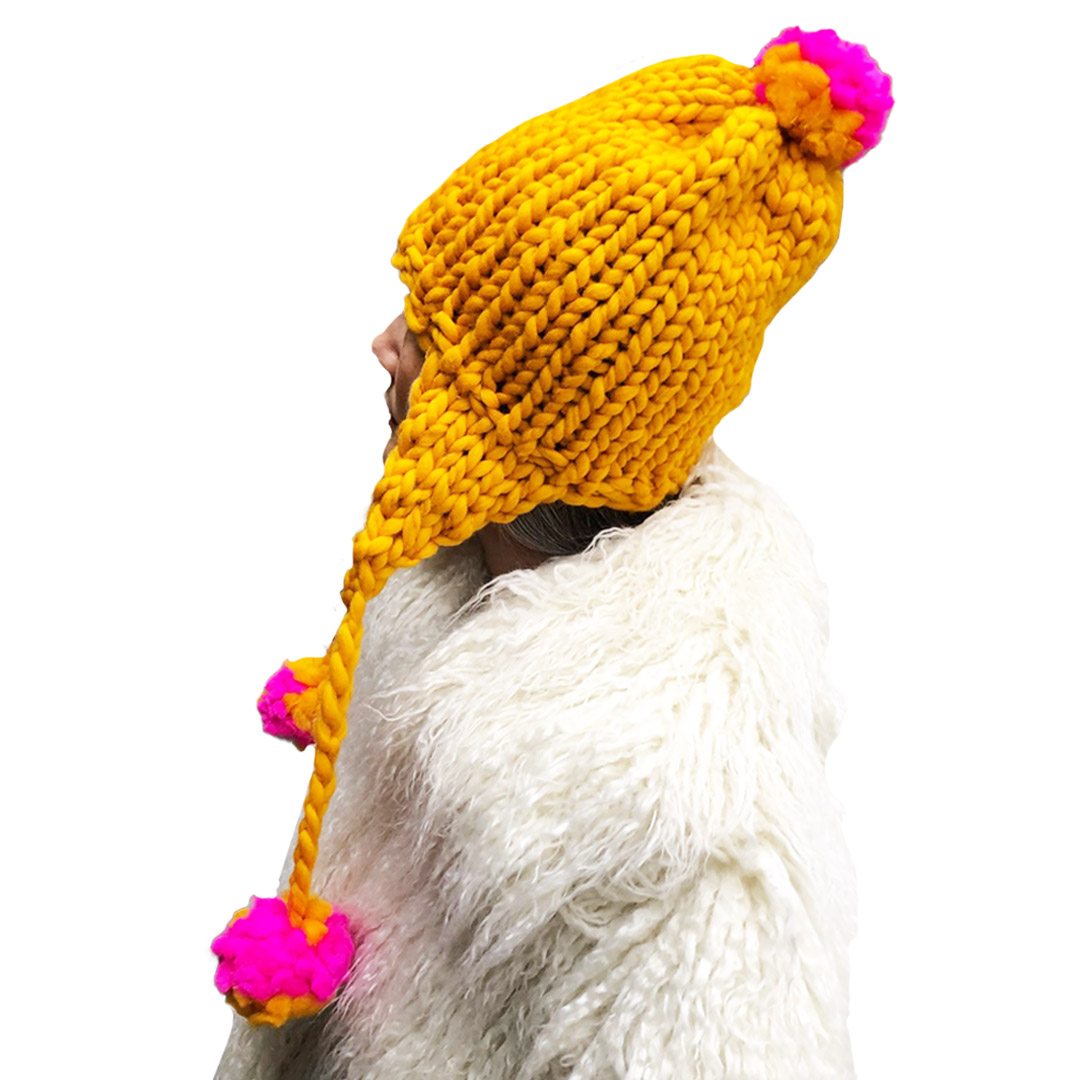 Loopy Mango Aviatrix
The DIYer in your life will love this kit or digital pattern to create their very own knitted hat, inspired by flight helmets worn by female aviators in the 1920s and '30s! For those who aren't so great at finishing what they start, you can also gift an already-made Aviatrix 😉. Regardless of the form, your gift will support our work to empower more women to run for office! 
"We chose to partner with She Should Run because their method of empowering women to run for public office is effective and approachable."

Loopy Mango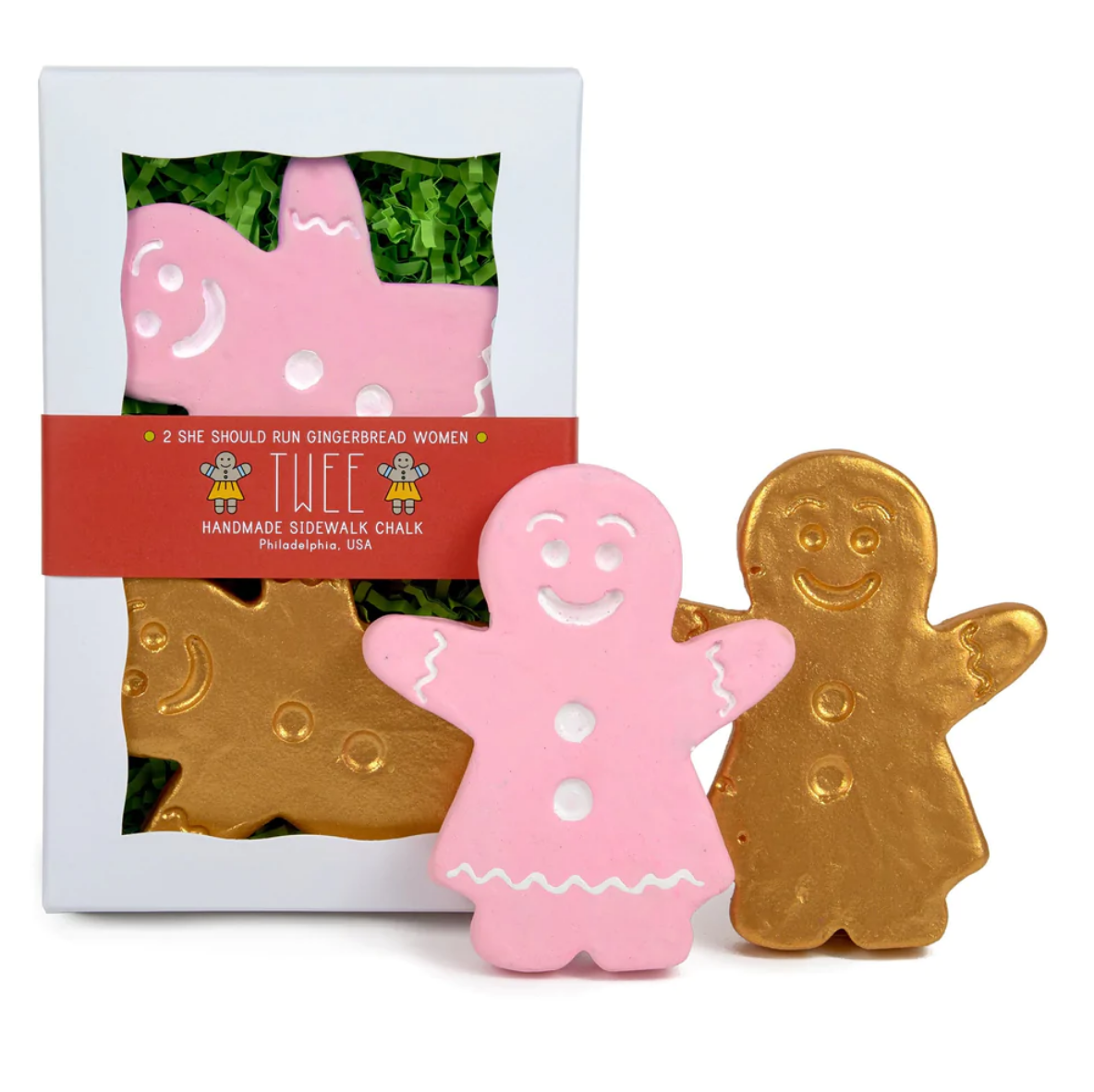 Step aside, Muffin Man–this handmade Gingerbread Woman Chalk takes the cake! 10% of the sale price of this adorable, hand-poured chalk set supports She Should Run. 
"As a "representative democracy," shouldn't the makeup of our government actually reflect the people it's supposed to represent?"

TWEE
For the Fashionista

Stylish and spotted on VP Kamala Harris–enough said! 
"Representation matters and when more women run for office, more women will be inspired to follow in their footsteps, and more women will lead. The more gender parity in government, the more effective and representative it can be."

Social Goods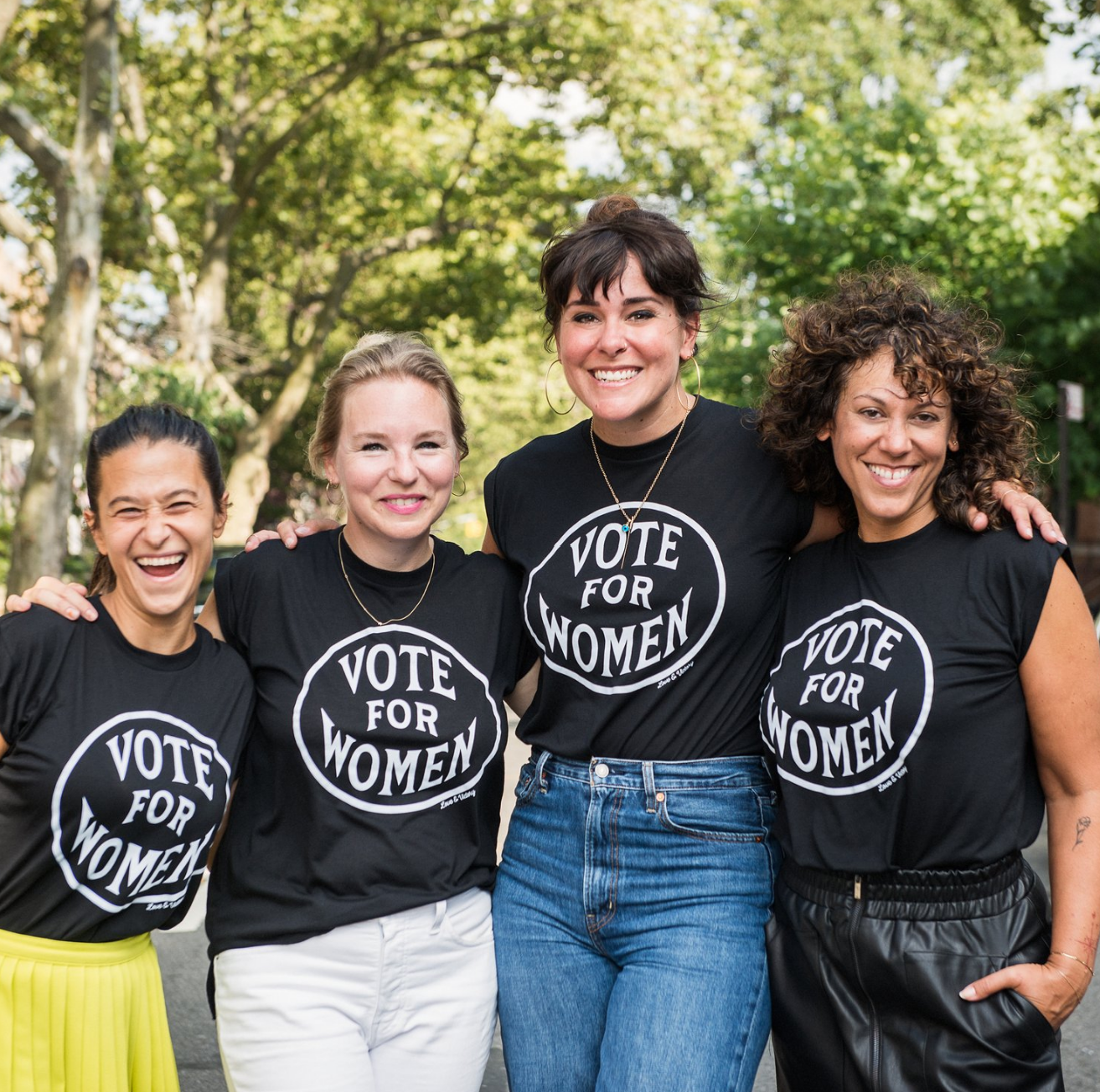 Love & Victory Vote for Women T-Shirt
What's old is new again… swap out the 1920s suffragette slogan "votes for women" for one with a decidedly 2020s spin: "vote for women"! 25% of the sale price from each tee or sweatshirt goes to She Should Run to get inspire the candidates you'll vote for to start their campaign.
For the Bookworm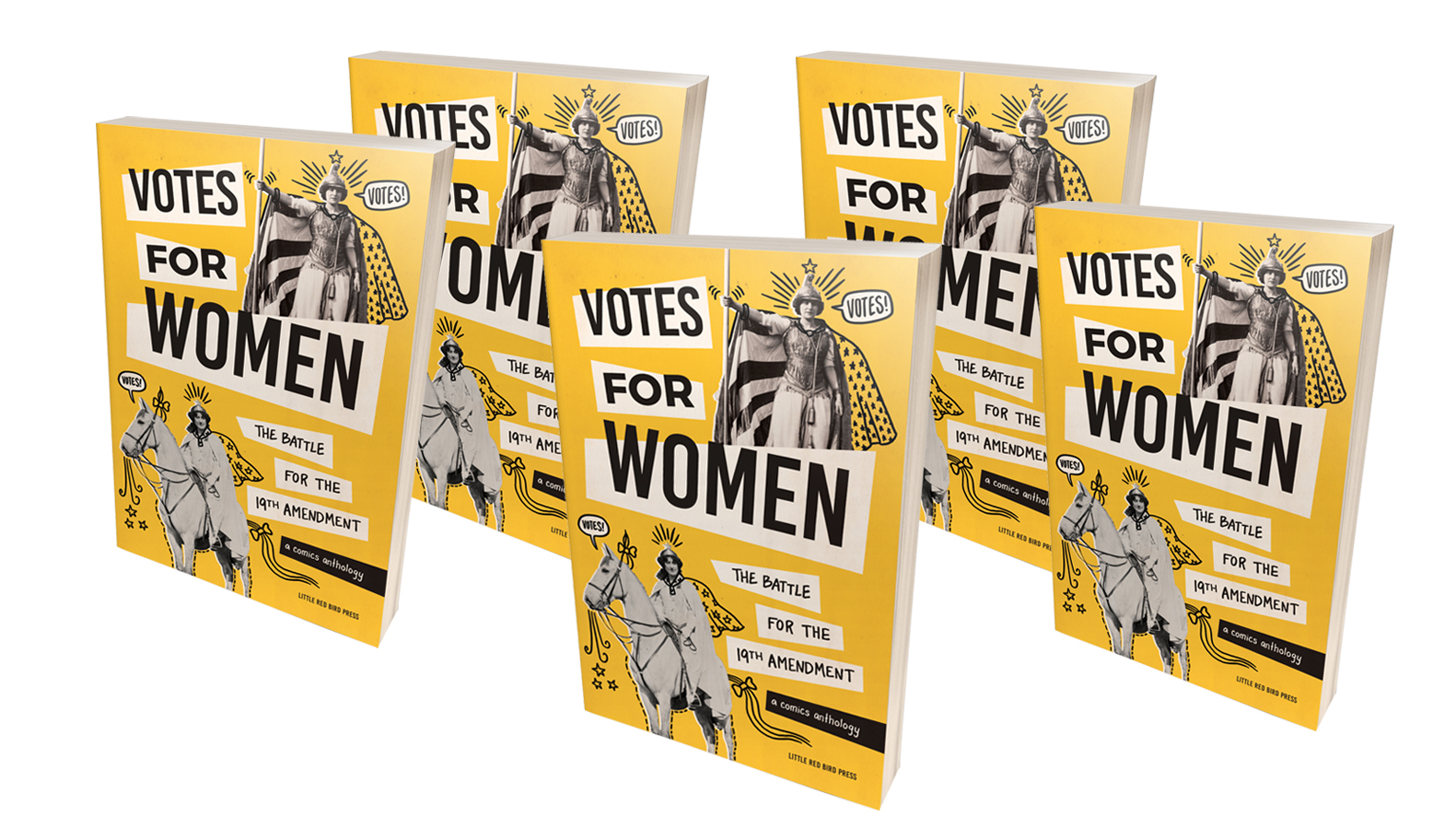 Votes for Women Anthology, Little Red Bird Press
This book, which was nominated for Best Anthology at the 2021 Baltimore Comic Con, includes more than 200 pages of comics and illustrations created by 32 womxn artists who have benefitted from the 19th Amendment. You can hear from some of the artists here! 10% of every book sold is donated to She Should Run. 
"Every person who worked on this project was a womxn or non-binary creator who benefited from the 19th Amendment, so of course we wanted to select an organization that actively supports the same."

Little Red Bird Press
For the Eco Warrior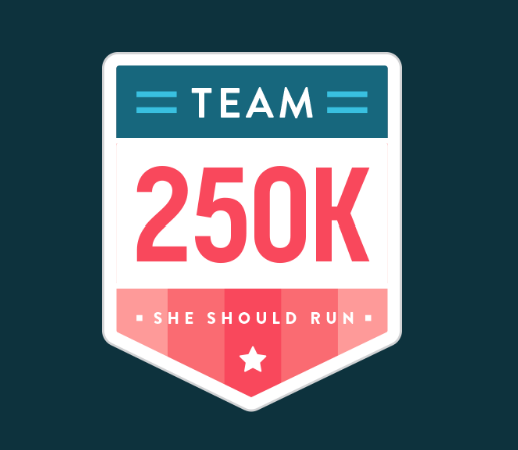 A virtual gift is the most sustainable of all! Join Team250K, our monthly giving program, in honor of your giftee. Monthly support helps us continue our programming and help women from all walks of life recognize their leadership potential. 
We hope this guide helps you find the perfect gift for everyone on your list! Ready to shop 'til you drop? If you use Amazon, designate She Should Run as your nonprofit of choice through Amazon Smile, and Amazon will donate to us for every purchase you make! Happy gifting 🎁
Enjoying our blog content? Help pay it forward so more women are able to wake up to their political potential. Donate to support She Should Run.
Give Today