Happy Galentine's Day!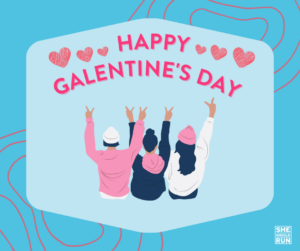 Here at She Should Run, we never run short of reasons to celebrate women, but today is a special occasion… thanks to Galentine's Day!
What is Galentine's Day?
Originating from TV's favorite optimist, Parks and Recreation's Leslie Knope, Galentine's Day is the unofficial holiday for celebrating female friendships. Spotlighting the importance of women in our lives, especially in the political sphere, is crucial to building a strong community. 
How to celebrate
Galentine's Day is dedicated to showing your best gal pals how much you care–and that includes yourself! A shoutout or thank you means a lot, so take the day to praise the inspiring women in your life and share how much they mean to you. To get the love train started, we've created this card that you can download to share with your BFF, sister, mom, mentor, or any other incredible woman in your life. 💞 You might even know a woman who is so great, you think she should run for office 😉 if that's the case, let her know here, and tell her to join the She Should Run Community for resources and to meet like minded women from across the country!
PS. Brunch is also a great way to celebrate your galentines 🧇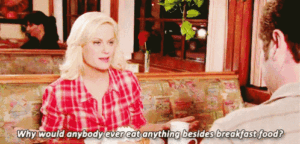 Enjoying our blog content? Help pay it forward so more women are able to wake up to their political potential. Donate to support She Should Run.
Give Today