Finding A Greater Purpose In Her Community
For many women, the drive to run for office starts with their appreciation for the community they call home. Time and time again we hear from women in our community about their appreciation for where they live and the desire to return to a specific place to run for office someday. Eileen Kelly, a She Should Run Virtual Cohort graduate and active candidate for City Council, recently joined us for our Ask A Woman To Run webinar. She shared how when she found the perfect place to starting planting roots she started her journey towards considering a run by getting involved in her new community. Sometimes it's right in their own backyards that women discover the a-ha moment that ultimately leads to their names showing up on the ballot.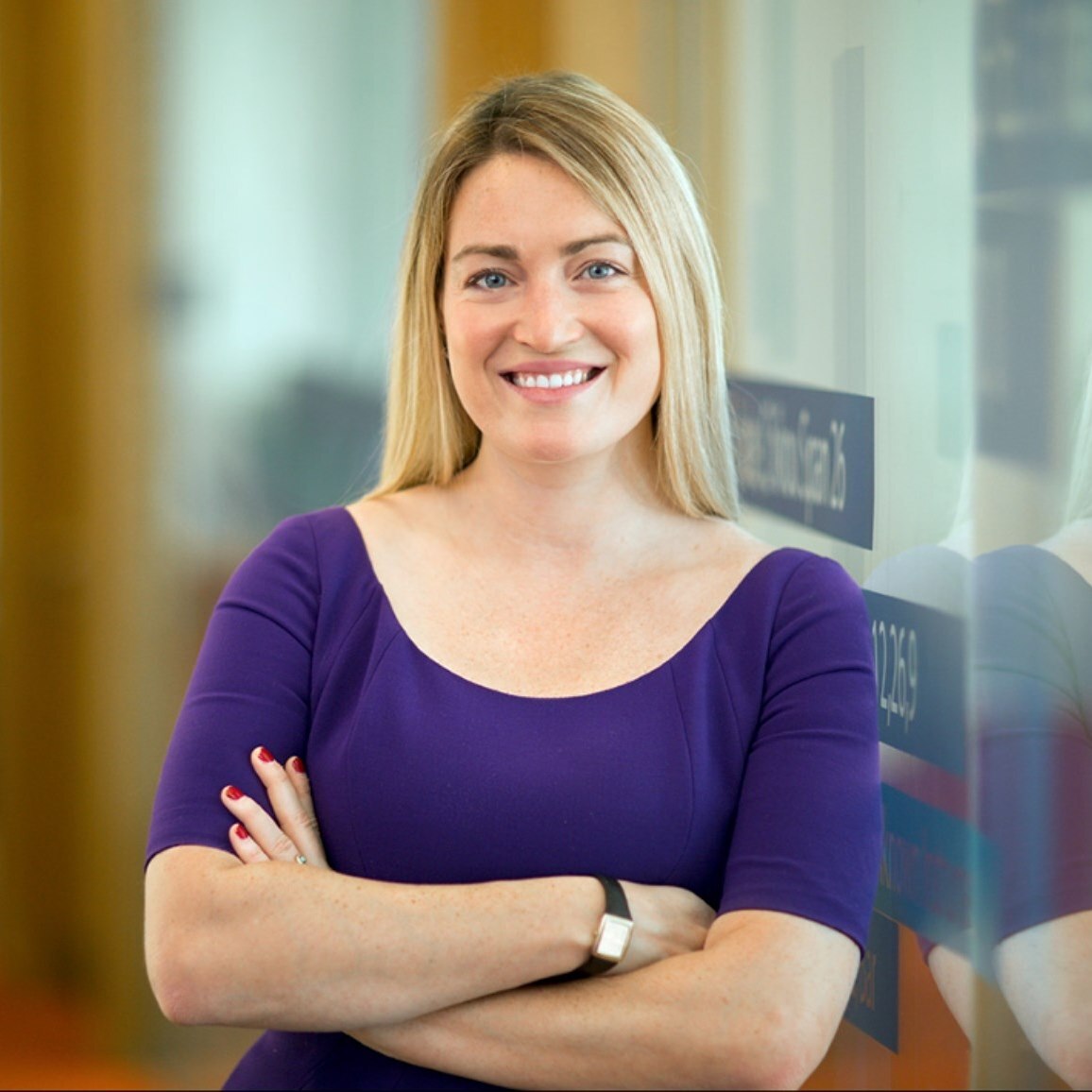 Tell me a little bit about yourself.
I was born and raised in New York. My mother immigrated to the United States from Ecuador and my father is of Irish descent and originally from the Bronx. I have always been drawn to my Latin American roots and spent half of my senior year of High School in Quito, Ecuador. I went on to attend Colgate University and became the first person in my family to graduate from a four-year college. Colgate not only gave me a wonderful degree but introduced me to my fiancé, Matthew. We are set to be married at Colgate this summer. I also spent a few years living in Buenos Aires, Argentina as an economic analyst for Unilever. Outside of my professional experience, I serve on the board of two nonprofits that provide family and mental health services: Harlem Dowling & EquiShui. In my free time, I love being with my family, spending time outdoors, and helping with the horses at the EquiShui farm.  
Tell me about your educational and professional background.
I'm a finance expert with a degree in International Relations from Colgate University. Over the last twelve years, I've worked in a variety of financial, operational, and strategic roles in the consumer products and technology industries. I've played a key leadership role in my current company's digital transformation work. As a leader of change management, I've effectively worked across the world, with dozens of teams, and with thousands of people to communicate, educate, and ensure the success of our digital transformation. In 2016 I also became a tech entrepreneur and Co-Founder of a mobile travel application called Wing it.  
What was your a-ha moment where you realized you CAN be a leader in this space?
I'm someone that has always been involved in the communities where I live. When my fiancé and I found a community that we knew we were going to raise our family in, I wanted to get involved.
I began attending City Council meetings and started hearing about the issues and problems the city was facing. I asked questions, got educated on the topics, and realized that I also had new ideas and solutions to bring to the table.  
What drove you to participate in the She Should Run Virtual Cohort program?
A nomination. My former manager spoke highly of She Should Run and encouraged me to apply to the Cohort as she knew I had a passion for civic responsibility. 
Do you have a different perspective about running for office after completing the Virtual Cohort program?
I do. It was a tremendous learning experience especially around the importance of understanding and communicating my beliefs and values. I found that the exercises that the Cohort Program had us completely prepared me well for my City Council run. I see many first-time candidates often overwhelmed by the process of running for office. The Cohort program provides a full landscape of the process and allows you to practice the communication, fundraising, and potential scenarios that may come your way (often sensitive or complicated issues). I'm often teaching women I meet who are interested in running a lot of the skills and exercises I practiced with the Cohort.
What did you find most valuable about engaging in a nonpartisan program?
I think there are very few outlets outside of close personal friendships where people can candidly share their political views and focus on policy rather than emotional responses to issues.
The Cohort prepared me to understand what my challenges would be with voters who might be hearing or understanding how an issue in our community impacts them. For me, it was great practice and allowed me to better prepare myself for the opposite perspective. 
However, as a female Republican in New York City at the time, I was an anomaly and felt like an outsider. That said, I hope I was able to demonstrate that, on most overarching goals, we all want the same things: safety, economic opportunity, and affordable health care choices. The path of how we get there is where we differ. More importantly, it's key to never disregard an opinion or a voter. I learned to stand by principles but always be open-minded to hear and listen from differing views. 
Now that you're running for office balancing your time is crucial. What are some tips you have for balancing a family, a job, your friends, all while campaigning? 
Balance is a very relative term. I operate on all cylinders a lot of the time so running for office while working, while planning a wedding, and while serving on non-profit boards is a huge time commitment that I enjoy but that can be difficult to manage. Running for office is a lot like preparing for a marathon. You need to train and take care of your body over a long period of time. I've had to look at every weekday and weekend over the next 8 months and block time for specific activities. Running for office also means you sacrifice your personal time like vacations or spending time with friends. It doesn't mean they get eliminated but you certainly have a lot less time for leisure than ever before. Carve out one day a week where you shut off and spend 1:1 time with loved ones. The people closest to you give you balance, perspective, and support, and you owe it back to them even when you're incredibly busy. 
There has been a lot of discussion around the lack of Republican women in government today. What are some misconceptions you've had to address about being a Republican woman running for office? 
There is a terrible media portrayal about Republicans today. I'm running not to defend or criticize people in the Republican party, but I am running to be a face of what I know are the real values that embody the party. I also think it's important to be the change you want to see. We need more women and people of diverse backgrounds running and leading the Republican party. I check off two out of two boxes as a Hispanic woman. I'm a very policy and data-oriented individual so when I speak with voters, I'm conscious that their perceptions may be negative, but I spend a lot of time preparing myself on issues that have less to do with an emotional response and more to do with an action-oriented policy response. I've also learned to be a critical thinker and not be afraid to agree with a decision that has worked well (even if it's an opposing party that has delivered that resolution). I believe that a successful political candidate must demonstrate that they can build consensus, collaborate, and find common ground. Most Republicans I know are moderate in that regard and a lot of elected officials spend time blaming one another.
My message is less about blame and more about the future of working together regardless of political affiliation. 
All women face barriers when running for office, especially women of color. What are the barriers you've experienced and what's your advice for other women who might share these?
The local Republican committee in my community has embraced and mentored me in tremendous ways. I'm incredibly grateful for their support and I'm honored to represent them in my City. I think an obstacle every candidate faces when running for office is the ability to stay true to your voice. For lots of reasons, sometimes issues are sensitive or have long term implications and you must be thoughtful in evaluating short-term and long-term outcomes. My advice is to continue forward in the face of criticism or what may appear to be unwarranted criticism (women get a fair share) because the goal is to win and to help change the culture when you end up with a seat at the table.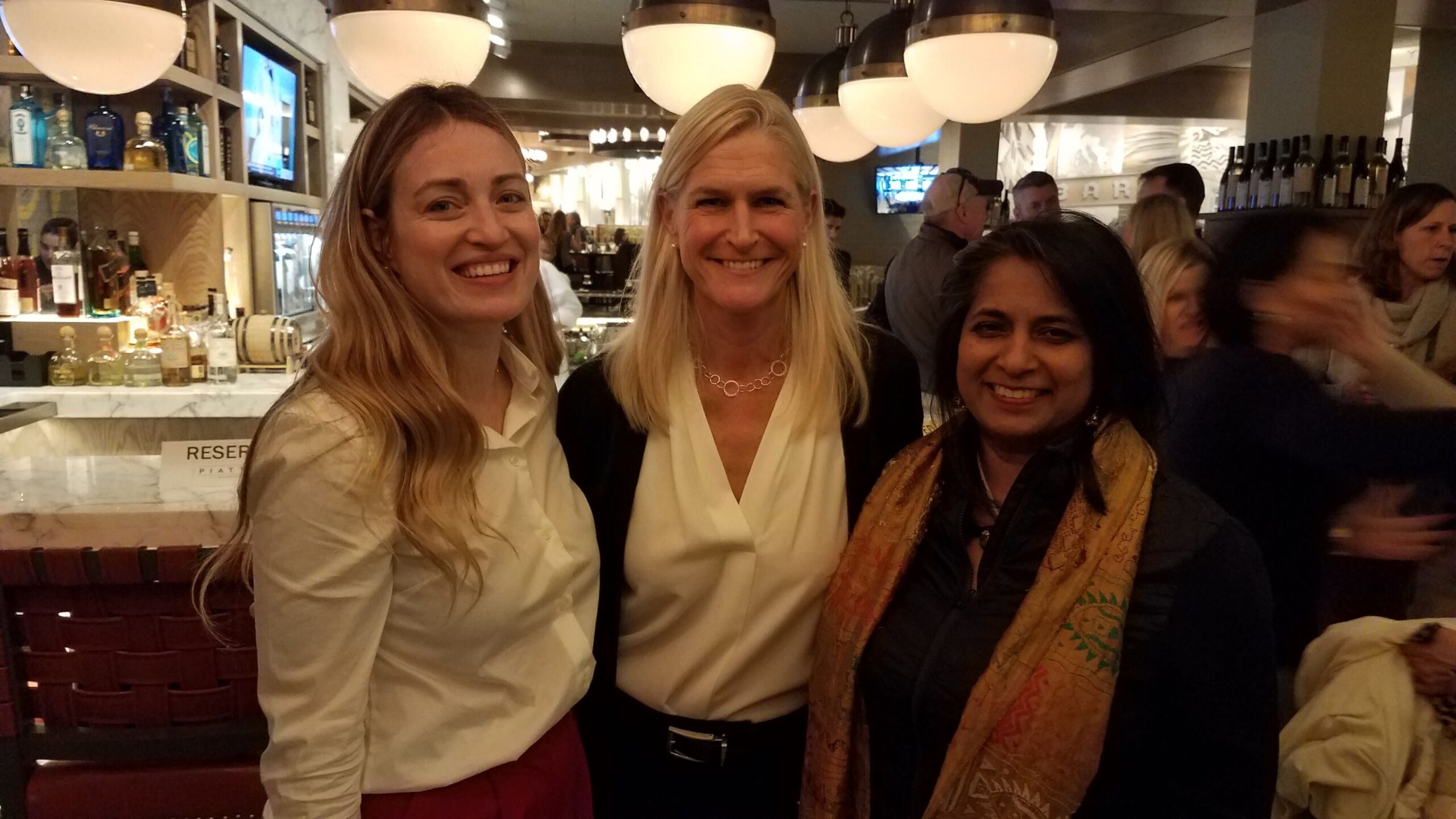 Why do you think it's important for women to step up and get involved in different areas of politics? 
I think women and young people play an important role in bringing their perspective to all levels of government. Whether it's City Council, Board of Education, PTA, your voice matters, and your ideas can help make a difference. Our communities, cities, and states are only as good as the time we put into them. Get involved and help build the future. 
What advice would you give to someone who's thinking about running for office? What would you say to someone who doesn't currently think running for office is for her?
First thing, you can do this!
Running for office is for everyone.
I found that once I started saying out loud that I wanted to run for office, I was overwhelmed with support. People will help and come through when you start this process. 
From a logistical perspective, I would look at your availability and make sure you can allow the right amount of time and dedication. Again, running for office is a choice so it may mean you put on hold other commitments. It's also a selfless act. You don't get something tangible in return for your time but it's incredibly fulfilling. Win or lose you connect with people in your community. 
Once you're in it, I promise it's a lot less scary. I remember the first time I gave my stump speech to a relatively small crowd my hands were shaking. By the third time, I had a room double the size and smiling faces from ear to ear. Like everything else, you adapt, learn, and you continue towards your goal. 
How do you stay motivated while running for office? What keeps you going?
Meeting with residents! Especially those who feel their voices are not heard or they feel scared to speak up. When I hear stories of people being mistreated because of their politics or views it encourages me more to be a voice for all residents and all perspectives. 
How are you personally dealing with COVID-19?
Like many people, I'm worried about the health and safety of my family and neighbors. I've been fortunate to still maintain my full-time job during this crisis. When I'm not working for my job in the private sector, in my community, our mayor called for volunteers with private sector experience to be paired with downtown business owners who needed assistance navigating the COVID-19 loans process (Small Business Administration loans and grants available at the state and municipal level). I signed up and was paired with one business owner whose first language is Spanish. I speak fluent Spanish, so I was able to help her with applications and communications she needed to be written for her banker and landlord. I also helped other women pivot her business from seamstress to full-time mask making and gave her guidance on building out her website and social media presence. I've played the role of consultant in my non-working hours and it's been rewarding to help these businesses resolve the obstacles they are facing and prepare for the future differently. It's also time well spent away from the 24-hour news cycle which can take a mental toll.
How are you changing the way you campaign during this time?
Having gone fully digital since going into quarantine, I make it a point to try and connect with 5 new voters weekly over Zoom or over a phone call. I leverage social groups online to do personal reach-out and I'm currently on a 'listening tour'. Hosting an event a month is still a goal of mine, so while the format has changed, the outcome hasn't. This month, for example, my campaign advisory chair hosted a Zoom breakfast with close to 50 women. Our Q&A gave me time to speak about my background and discuss my platform.  
Staying connected over social media has been pivotal and I aim to do weekly videos where I can recap everything from city council meetings to conversations with small business owners. Now more than ever, we need transparency in our government and a re-thinking of how to operate more efficiently as cities like mine face revenue challenges. My message is one of participation, a call-to-action on how to support the efforts underway, and how to re-imagine the way we can tackle the uncertainty of operating education and small businesses.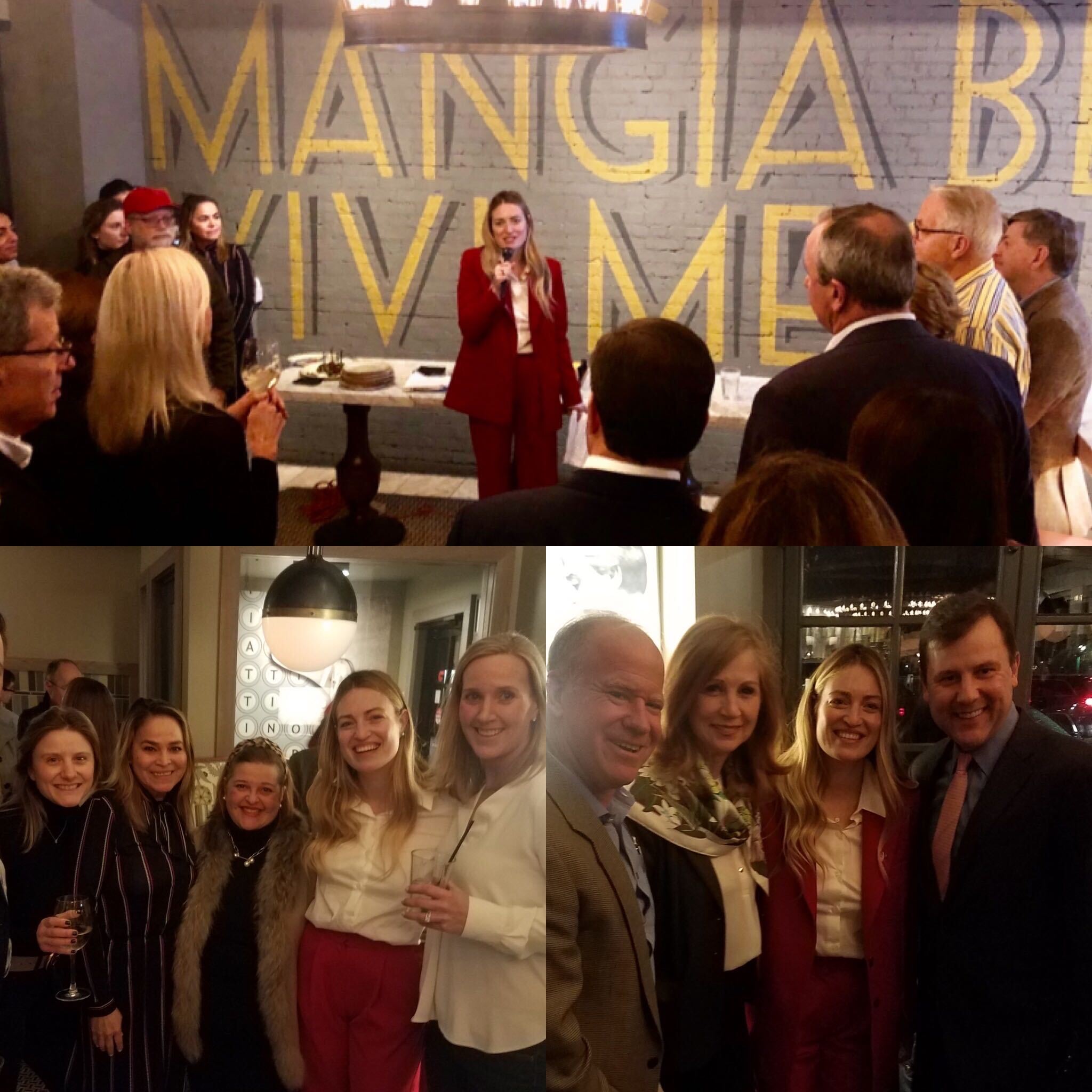 Enjoying our blog content? Help pay it forward so more women are able to wake up to their political potential. Donate to support She Should Run.
Give Today