Back To Basics
Starting a new job feels a lot like preparing for the first day of school. Do I have all the right materials? Will I adjust to the new norms and procedures? How will I perform? Will I make new friends? 
All of these questions came over me as I simultaneously settled into my new role as Director of Communications here at She Should Run and attempted to prepare my 3-year-old to attend a new school this month. Did I buy everything on the back-to-school list? Have I supported him enough emotionally to take this next step? Are we ready?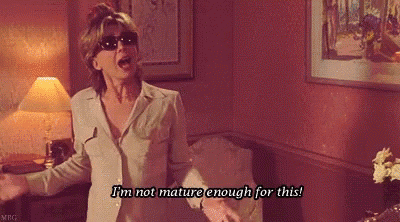 The truth is, whether you're going back to school, starting a new job, or starting something new like considering a run for office, it's scary to not know how it will turn out. We don't have all the answers, but we do it anyway. We open ourselves up to new lessons and experiences that help shape who we are and who we'll become. We lead. 
Our CEO and founder Erin Loos Cutraro has said that in founding She Should Run, she sought to elevate women and girls to lead. True gender equality in public office can only be achieved if women are able to envision the leader within themselves and make the decision to run. So, in recognition of our 10th anniversary, we're taking a look back at the basics of gender inequality and why She Should Run is here in the first place.
We've seen great progress in the 10 years since our founding. We witnessed the first Black woman and the first person of Indian descent be elected Vice President. And, according to the National Institute on Money In Politics and the Center for American Women and Politics, nearly every US state saw a higher percentage of women candidates in 2020 than four years earlier. Yet despite all of this progress, women remain underrepresented at all levels in the 500,000+ elected offices across the U.S. There is much work ahead of us, and the road to equal representation is long. Throughout the month of September, we'll revisit the critical need for women's representation and explain how YOU can be part of the solution. We'll share tools and resources that demystify the roles of elected officials and what it means to be civically engaged, and continue to support women on their journey of considering a run for office. 
As each of us experiences our own set of joys and challenges at the start of this new school year, I hope you'll join me in going #BackToBasics as we look towards a future of equal representation and shared community. To make sure you don't miss out on all the FREE info, make sure to follow us on social, subscribe to our emails, and consider joining our diverse community of women exploring a run!
Enjoying our blog content? Help pay it forward so more women are able to wake up to their political potential. Donate to support She Should Run.
Give Today