8 Shows You Should Watch That Highlight Women In The World Of Politics 
Did you know you could learn a thing or two about running for office and politics just by binging some Netflix? Nope, you didn't read that wrong. Learning something new about the political world doesn't have to happen in a poli sci class. From following Olivia Pope around DC as she cleans up everyone's messes in Scandal (while having a strong influence over the President) to watching Kat Edison take a stab at running for City Council in The Bold Type, there's a show for everyone to add to their summer binge list, and you'll pick up a tip or two to take with you when you run for office someday. 
Watch Queen Sugar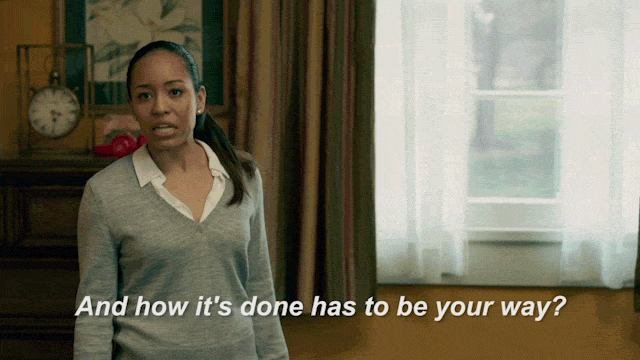 Written by someone who I think should consider her own run for office, Ava DuVernay's show Queen Sugar has made a name for itself in progressive storytelling. The series is based on the 2014 novel of the same name by American writer Natalie Baszile. With storylines that tackle universal issues such as culture, class, and gender, DuVernay hasn't forgotten about the importance of representation in public office. We're reminded that for women, especially women of color, the personal is political and can often be the driving force behind their courage to step up to run. Who runs for office, how do they do it, and do they win? You'll have to hit play to find out. 
Watch Parks & Recreation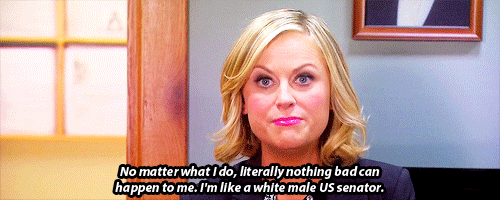 Leslie Knope has entered the chat! I couldn't have this list and forget about the Queen of local politics herself. This political mockumentary brings viewers into the small town of Pawnee, Indiana, where Amy Poehler starred as the eternally optimistic (and ridiculously hilarious) deputy director of the Pawnee Parks and Recreation Department. With politics often being portrayed as serious, it's nice to see a show that can make you laugh while giving you some public office insight. For example, Leslie is a proud member of numerous action committees, including, but not limited to: the Equal Opportunity Committee, the Fun in the Sun Committee, and the Clean Restroom Task Force. The names are a tad outrageous but some of the issues resemble those an elected official would face. My favorite part about Knope is she believes the government should serve the people and is proof that if you care, you're qualified to run for office.
Watch The Bold Type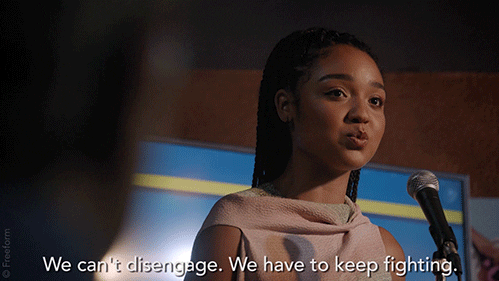 Freeform is no stranger to showing women running for office in their programming. They've done a commendable job at showing the importance of women's representation, especially through women of color and LGBTQ+ characters. And in The Bold Type not only do we see millennial Kat Edison running for office, but she's doing it at the local level. In season 3 you get to watch her go from volunteering on a campaign to running her own. What led her to run for office? She was asked by a friend! But I think my favorite part was her friends really showing up as a support system for her. Round of applause for women supporting each other. Now it's time for you to go find out if she wins or not.
Watch Madam Secretary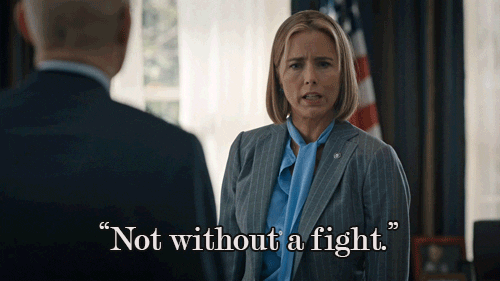 This one is a serious crash course in federal government and national security. This political drama that you can catch on Netflix, stars Téa Leoni as a former CIA operative and political science professor turned Secretary of State. Elizabeth McCord balances advising the President on foreign affairs, breaking down sexist barriers (warning: they make comments about her clothes in episode one….I know, groundbreaking), and being a mother of three. Kudos to her husband who through the entire series never wavered as her biggest supporter system. Men if you're looking for a way to support women running for office, takes notes from Henry McCord.
Watch Scandal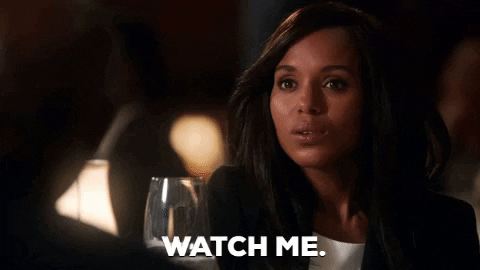 If you haven't watched Scandal yet then you need to handle that! This American political thriller comes from the queen of binge-worthy tv Shonda Rhimes, the woman behind Grey's Anatomy and How to Get Away with Murder. You'll get to follow Olivia Pope, played by THE Kerry Washingon, around for 7 seasons as she puts out fires all over Washington DC and gets more than one President elected. But also if Rhimes and Washington ever want to bring Ms. Pope back so she can run for office too, we're ready to support her. 
Watch Veep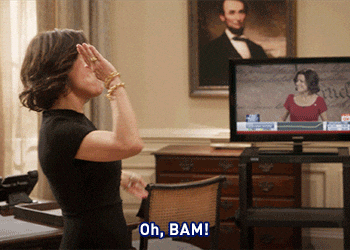 I love a good comedy and didn't want to leave Leslie Knope all on her own with the laughs so of course, I had to include a political satire. The series focuses on Selina Meyer, a former Senator who becomes Vice President of the United States. She forges ahead to create her own legacy in Washington DC with the help of her seemingly incompetent staff. Meyer and her team are out to prove their political might, though they're constantly derailed by petty problems (which to be fair can happen in the world of politics at times). While it may not be the most educational on the list, it's a good reminder that at times politics can be a game but once you determine your own strategy you'll feel comfortable being on the playing field.
Watch The Good Wife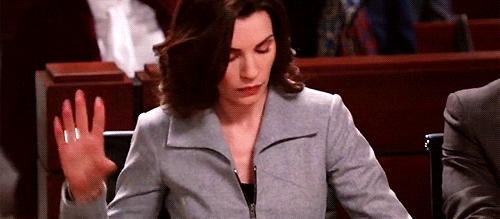 Housewife turned defense attorney? If you love a comeback story this one's for you. The Good Wife focuses on Alicia Florrick, who returns to her law career after her politician husband has been sent to prison. Gaining more confidence every day, Alicia transforms herself from an embarrassed scorned wife to a resilient career woman. Plus Christine Baranski played her mentor and gives us serious "smash the patriarchy" vibes. The series offers us a glimpse into the inner workings of the legal system and reminds us that it's never too late to pursue a new path (or get back to an old one). Also, the scene in Season 2 Episode 1 when Alicia mic drops on a judge who tries to bully her into silence is worth the binge alone. 
Watch The West Wing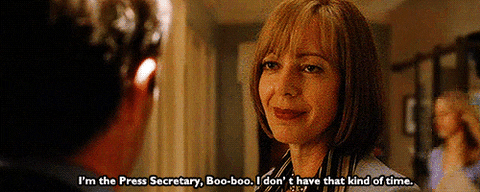 Federal Politics 101 class is in session. As you can probably decipher by the title this show centers around the day-to-day life of working at the White House. With many of the roles shown in The West Wing having been appointed by the President, it's the conversation around policies, how they come to be, the behind the scenes challenges politicians face on Capitol Hill, and all the inner workings of our federal government that make this show worth your consideration. Plus, C.J. Cregg sticking it to the men almost every episode is enough of a reason to tune in for us.
You can't just watch one of these empowering series without thinking "should I run for office too?" The answer is absolutely and with our starter kit, you'll feel just as confident as Kat Edison, Elizabeth McCord, Leslie Knope, and all the other characters who will be getting 💩 done on your tv screen.
Enjoying our blog content? Help pay it forward so more women are able to wake up to their political potential. Donate to support She Should Run.
Give Today