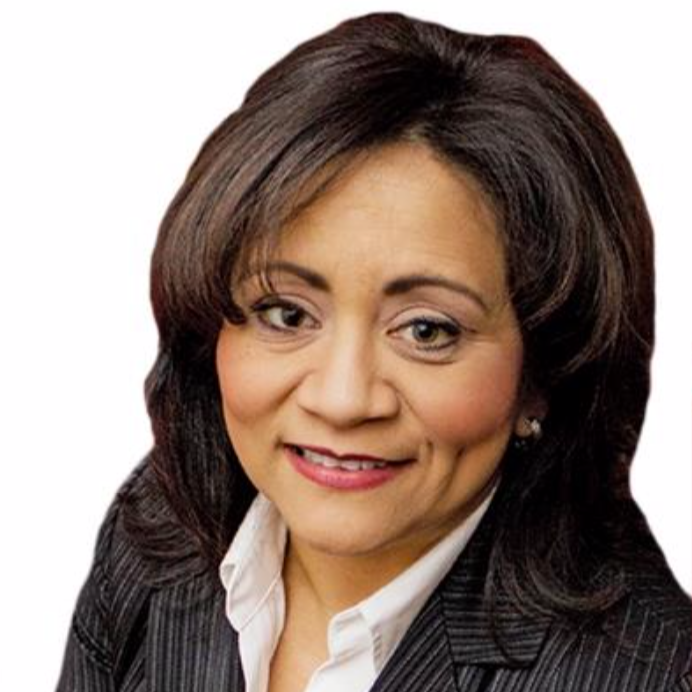 CiCi Rojas
Partner & President, Tico Productions LLC
CiCi Rojas is an accomplished C-Suite Executive turned entrepreneur, having built enterprises both in for profit environments, and for economic, political and social change. After three decades of leading organizations dedicated to advancing key population growth segments, in 2017, she decided to transfer development skills, and extensive network to co-lead Tico Productions and Tico Sports LLC, a company established by her and her husband in 2014. The enterprise is a full-service multi-media production and bilingual marketing company, that developed a Spanish language broadcast and community engagement platform, for professional sports teams. Her first partnership was formed with the Kansas City Chiefs in 2016, and has since added the Oakland Raiders, Baltimore Ravens, Jacksonville Jaguars, and San Jose Sharks as partners.
CiCi most recently served the Kansas City business community as President and CEO of the Central Exchange. As CEO, she provided vision, voice, and operational oversight for the 1000-plus members dedicated to the advancement of professional women from throughout the Kansas City area.
Prior to Central Exchange, CiCi served as Vice President of Community Engagement for Truman Medical Centers (TMC) in Kansas City, Missouri. This role included leadership of the following; Human Resources, Community Outreach, Employee Wellness, TMC Corporate Academy and the Hospital Hill Economic Development Corporation. Preceding TMC, Rojas served various communities in the business, and political advocacy arenas. Her executive roles include leading two Hispanic Chambers of Commerce as: President and Chief Executive Officer (CEO) of the Greater Dallas Hispanic Chamber of Commerce, Greater Kansas City Hispanic Chamber of Commerce; and Vice President of Strategic Alliance with the Washington, D. C.-based United States Hispanic Chamber of Commerce.
CiCi has been recognized for her business and community achievements with the following awards and recognitions; 2018 Nuestra Latina Lifetime Achievement Award, 2016 "Women Who Have Changed the Heart of the City", 2015 and 2016 Kansas City Business Journal Power 100 List, 2013 Ruby Red Slipper Dream Chaser Award, 2013 Greater Missouri Women's Leadership Foundation, Woman of the year, 2013 KC Magazine Class of Influential Women, 2012 Girl Scout Pearl Award, 2011 NFL Hispanic Heritage Leadership Award, and the 2010 Dallas Business Journal's Corporate Advocate of the Year.
Rojas is active in civic organizations on the local, national, and international levels. She serves on the YMCA World Council Executive Committee, the national Chair for the Latino Coalition Foundation, the YMCA National Board of Trustees, and Friends of the American Latino Museum. In Kansas City, she is Chairman of Visit KC, and of YMCA Kansas City, and Vice-Chair of Guadalupe Centers, Inc. She is a member of the Executive Committee Board of Directors; Friends of the Zoo, and Port KC. She also serves on the following Boards: Arvest Bank, Stowers Institute for Medical Research, the Kansas City Ballet; and United Way.