Get to know Natika Washington
Get to Know Natika
I am Natika Washington, not to be confused with NaKita! I'm originally from Peoria, IL, but moved away more than 20+ years ago when I joined the Air Force. I am a single mom to a 15-month-old little boy who is my everything.
I spent 10 years on active duty working as a Security Forces member and then was a Special Air Missions Flight Attendant. After spending several months overseas during Operation Iraqi Freedom, I decided I needed a change in careers. Following an unpaid internship and a position as a support person at the U.S. Department of State, I was hired to head-up Secretary Clinton's Global Women's Empowerment Programs division in the Office of Global Women's Issues. Here, I found my true passion for working on opportunities to empower women to be who they wanted to be.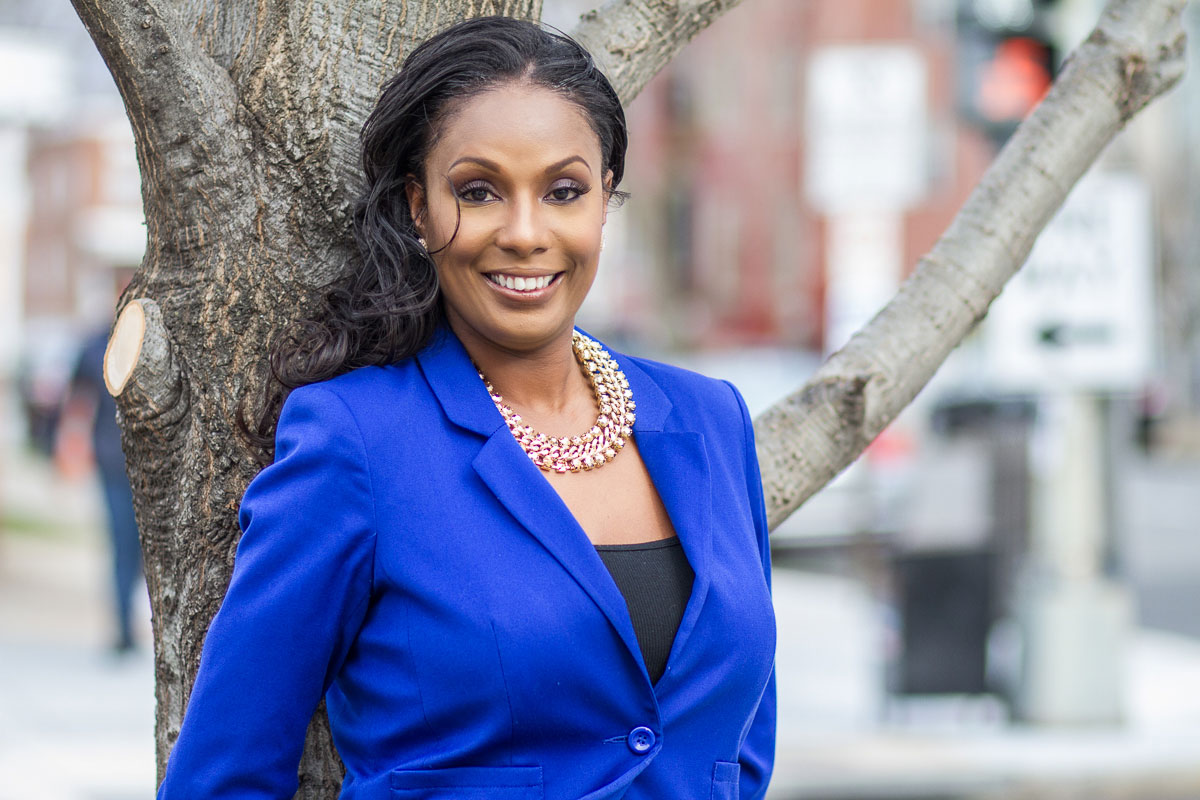 Who is your role model?
Michelle Obama. She's smart, sharp, and exhibits grace above everything no matter what cards she's dealt. She's an African American woman hero for me and so many other black women and girls in America.
When was the first time you ever consider a role in political leadership?
In 2012 I participated in a political empowerment conference for women political leaders across the Pacific Islands in Vanuatu. During this trip, I was exposed to the true stories and fights of everyday women from all walks of life which inspired me. I started asking myself, "Why aren't you using your voice to fight for people like these women are?" But still, something inside me silenced that thought, because, could I really get elected into public office?!
So do you feel ready now?
I am at a stage in my life where I'm finally ready to figure out how I can run for a political position that will help the communities that I live in and care so much about. I don't want to be one of those women who complain about what's not working in this country but is not willing to do something to make a change.
What are some barriers you've had to overcome to get to this point?
I have had my fair share of men and women in my years discourage me from leading. It's been a learning process. In order to be a leader, you have to have an ability to block out the naysayers and trust in yourself. Luckily, I don't scare easily, and it absolutely makes me insane when someone tells me I can't do something or wouldn't be the right fit for a position.
What makes you the most nervous about considering a future run?
Wondering if people want to support my campaign. I worry about developing the constituency base and getting members in my community to trust me. Also, do I know enough about the issues that I'm planning to support? Will I have time to learn them all before I announce I'm running?
Okay, on the flipside, what gets you the most excited about it?
If I win, I'd be setting an amazing example for my son as a young black boy in America. He would also be exposed to the political environment in the country and have an opportunity to get involved at the change level.
Why do you think it's important for women to step up and get involved in politics?
Women should step up and get involved in all areas where we aren't equally represented, including politics. Until we have the voices and authority in conversations and policies that affect women, we can't expect systemic changes to inequality.
Why did you join She Should Run's Incubator?
I really appreciate that there's a platform like this one for women considering a run for office. It takes so much pressure and the fear of the unknown off my shoulders. Women need safe networks like She Should Run to work out their fears and ask questions they think would be considered stupid in less friendly and welcoming environments.
Let's say in a number of years from now, you run and you win! What kind of leader do you want to be?
I want to be a political leader who is truly for the people and has a solid agenda on issues that are core to my constituency.
Enjoying our blog content? Help pay it forward so more women are able to wake up to their political potential. Donate to support She Should Run.
Give Today